Forbes reports that 45% of new business relationships result from networking events! That's a pretty big chunk, and ROI is certainly doing our part to grow those relationships with over 10 hours of networking time built into the itinerary at the next Summit. As promised in one of our earlier blogs, here's a sneak peek of 2016's exciting networking venues:
First Stop… the Renaissance!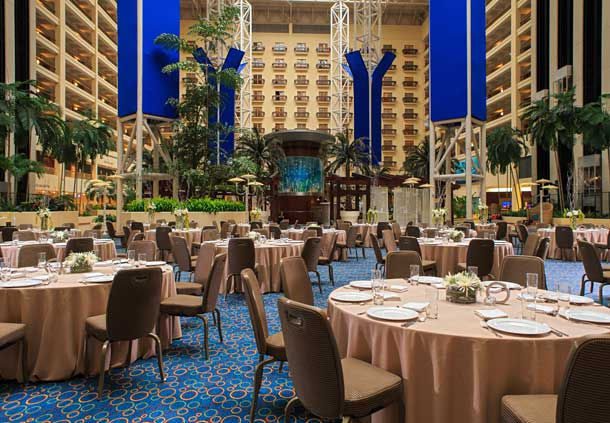 The newly renovated Renaissance Orlando at SeaWorld offers a luxurious and serene environment conducive to discovering top-notch new partners and exchanging stories of experience with your fellow retailers. This majestic seascape-themed resort will provide just the right setting for your big-thinking discussions over meals in the atrium as well as your more goal-focused tactical exchanges during breaks and cocktail hours on the beautiful ballroom exhibit floor.
Are you attending the VIP Welcome Reception? If so, you're in for a special treat! We've reserved a cozy fire pit patio pavilion perfect for more intimate conversations with the best of the best retailers and vendor contacts the show has to offer.
But, the Renaissance is just the beginning of the Floridian beauty you'll see at the Summit. Drum roll for the MOST exciting networking opportunity of all… Discovery Cove!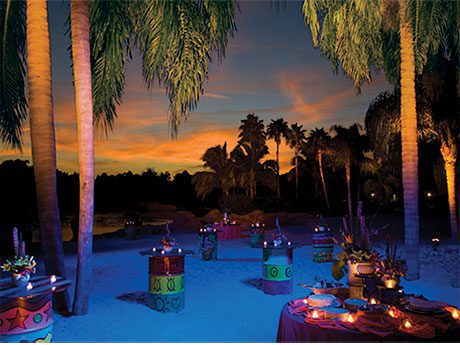 Picture yourself in a Hawaiian shirt and flip flops. How about being greeted with a lei and hearing the soft strumming of a ukulele as your toes sink into the sand? You've just entered a private-access party on the beaches of Discovery Cove. No, it's not a dream–it's included in your Summit ticket price! Past attendees have described ROI's networking events as one of the most interesting experiences they've had as professionals. They were surprised at just how much the relaxed atmosphere fosters valuable opportunities to form relationships.
And relationships are precisely why networking is important. Online retailers are some of the most focused, driven business owners ever–so driven, in fact, that they rarely have time to step outside their often isolated world of updating websites and fulfilling orders. Having contact with others who struggle in the same areas is crucial. It's all about forming relationships and gleaning resources from others who have been where you are. In this ever-changing industry, networking is increasingly valuable. The structure of the Summit helps eCommerce retailers stay on top of the latest trends both collectively (in our sessions) and individually (in one-on-one networking).
With the excitement of a "white Christmas" near at hand, it may be hard to think about networking under the Florida sunset in 75-degree weather. But, in February, the cold will get old. You'll want to reserve your tickets now while you still can, because seats are filling up fast! Get the feel of a summer vacation in February to break up your post-holiday lull. Get some inspiration from your eCommerce colleagues in the vibrant setting of Orlando!