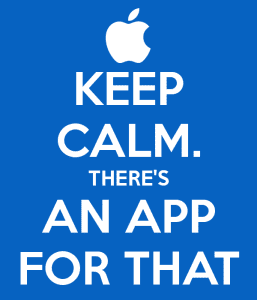 With the holidays fast approaching, it's more important than ever to keep your fingers on the pulse of your ecommerce business. A problem with your AdWords account or website during key holiday business hours could mean a big hit in lost sales if not caught quickly.
The problem is, that's easier said than done – especially at the holidays, where both your crazy business life and crazy personal life can keep you away from your computer at key hours. Your iPhone may be your lifeline in the busy seasons, but with a website as complex as Google Analytics, that 3 x 5 screen just doesn't lend itself to important data check-ups.
Luckily, Google made sure there's an app for that.
Finally! Gone are the days of strenuous pinch-and-zoom navigation and browser crashing for anyone attempting to use Analytics from their smartphone. While it has been a feature-limited app on Android for several years, the official Google Analytics app has now finally found its way onto iOS devices with both versions rocking a much cleaner design and a wider array of features compared to past Android iterations.
Do not lick your screen. Donut charts are not as tasty as they appear.
Ahead we'll go over some tips to navigating this new interface and also touch on some of its limitations. As to be expected, there isn't a lot of screen real estate for advanced funnel analysis or attribution modeling, but we can still slice into key data points to quickly check on performance.
The Basics: Finding Accounts and Views
Users with multiple properties and views might have some initial difficulty with navigating to their most ideal view. It starts with the "menu" button on the top left, also known as a "hamburger" button.

Look to the bottom of the black menu that appears, where you'll find "Account List"

After which you'll see all of your accessible accounts or properties. Once you've drilled into the ideal Analytics view, we can begin with looking over some key reports.
Lay of the Land: What reports can I access?
Right off the bat you're presented with Real-Time statistics in Google's clean 'card' design, which may look familiar for Google Now users. This is a great place to begin when you just want to know how many people are on your site during a key time, especially during the impending holiday shopping craze.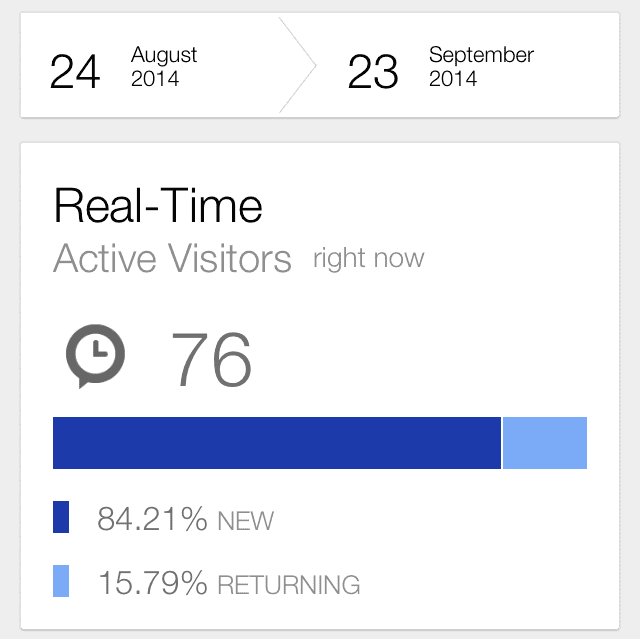 Assuming you have traffic coming in at all hours of the day, a flat visitor count may be a first red flag to indicating potential site performance issues, but you really should have third party tools such as Pingdom already tending to this sort of thing.
Tapping the "menu" button again brings you to a list of reports that will appear very familiar if you're comfortable using Analytics on a day to day business. We'll focus primarily on "Acquisition" reports, as they tend to be the most popular for advertisers.
Sadly, the limitations of working in a 3 to 5 inch screen means we're not going to great breadth or depth of data here, but we will still have some basic default tables we can glance over to keep track of the vital signs.
Most report tables (after the trending graph) will default to a primary dimension (source, medium, keyword, etc.) and a second column will populate in visits (sessions). You can easily switch these by tapping on the column header to change this to a different metric or dimension, but the list will be limited.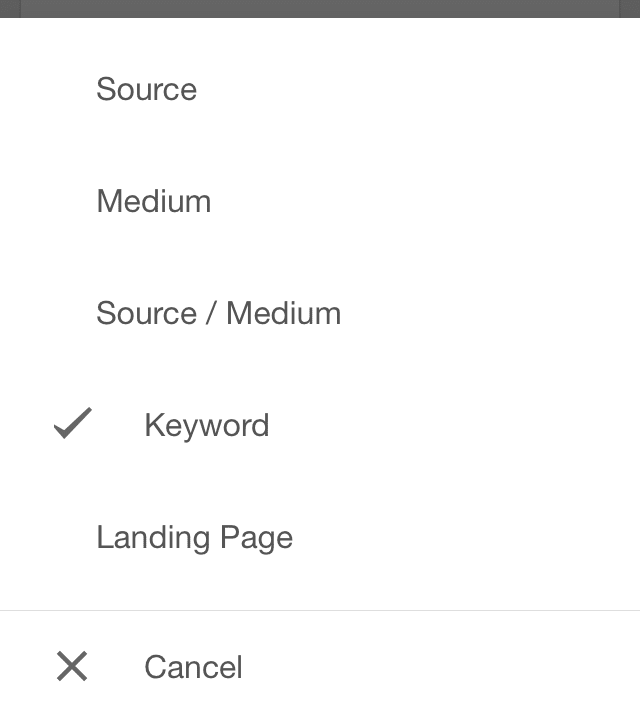 How can I check my sales or conversions?
Luckily, there is just enough functionality built in to let you drill into transactions or goal completions. Under the "Conversions" tab, you have a couple of options. For retailers, the "Transactions" and "Sales Performance" tabs will prove most intuitive.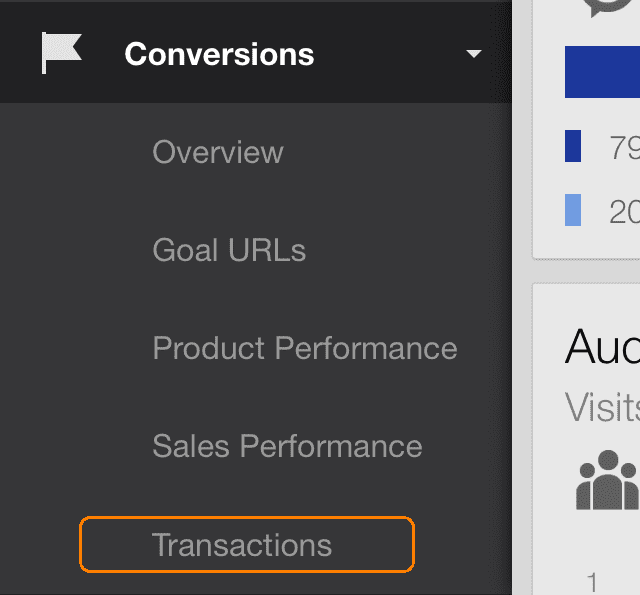 For those concerned with other types of conversions, "Goal URLs" will be your destination for looking at a particular Goal URL that indicates a specific type of completion such as a newsletter sign up.
If you want to take it a step further and isolate this to a segment, such as Paid Search or Organic, you can use the upper right Segment button to slice the data.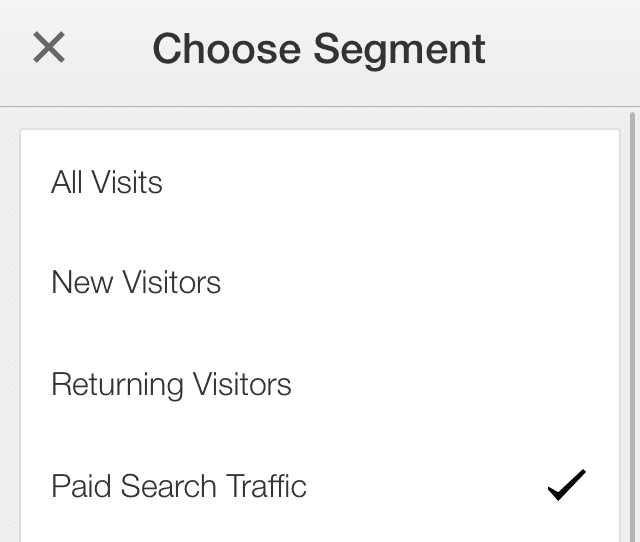 Once complete, the data shown will be refined to your chosen segment (such as Paid Search, in this example).
While this app doesn't provide the full functionality of the large, expansive data set we've come to know and love, the official Analytics app remains successful in providing a functional and usable platform for those who need a quick glimpse of their website activity. So use this for what it's worth and feel confident knowing you can keep an eye on your Analytics data even while attending that obligatory family get-together or Christmas shopping for the kids.