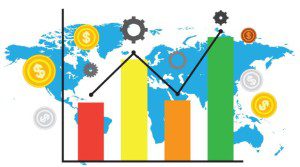 "Half the money I spend on advertising is wasted; the trouble is, I don't know which half."
~John Wanamaker, 19th century marketing pioneer.
Do you ever find yourself feeling like this? Wondering if you're getting the best bang for your marketing buck? Fortunately, here in the 2010's, you don't have to have this problem. The tracking technology available to online retailers provides incredible insight into your marketing dollars and what they're doing for you—but only if you know how to find the right data.
We have a motto here at ROI Revolution that highlights a major part of our philosophy: "If you can measure it, you can improve it."
We firmly believe that good decisions must be made with great data to get the best results. The beauty of paid search advertising done right is the ability to track every dollar you spend and see what it's doing for you. Unlike traditional advertising, you don't have to throw your advertising dollars like so many Hail Marys. But even with a wealth of data at their fingertips through tools like Google Analytics and the AdWords interface itself, many retailers don't make data-driven decisions, and lose money and sales because of it.
That's why I think it's important for retailers, regardless of industry, to be reminded of some simple, but powerful, reports in Google Analytics. These reports are designed to give you more insight and visibility into your data, so you can make choices based on the most relevant data.
1. Channels. This report will give you a summary of your acquisition, behavior, and conversion metrics filtered by channel. This is a great way to gain insight into your profitable traffic and make smart promotional decisions based on the channels that work the best for you.
2. Landing Pages. The landing pages report gives you data on your most popular landing pages and how well they're performing. This kind of insight can be especially useful when it comes to choosing or diagnosing the landing pages for AdWords ads.
3. Goal Flow. Goal flow uses the goals you have set up in Analytics to track your customer's movement through your sales funnel. With this report, you can visualize their path to purchase, including exit rates or where the customer loops back to a previous step before purchasing. This gives you the opportunity to understand and address the weak spots in your funnel.
4. Product Performance. This report gives you insight into your most popular products based on quantity or revenue, and gives you insight into their ecommerce performance. With this kind of knowledge, retailers can better understand their online inventory, as well as consider high performers for promotions or more prominence on their site.
5. Site Search Terms. The Site Search Terms report is an interesting one, giving you an inside look at what your website visitors are searching on your site. There are a lot of different metrics available in this report, and a lot of ways you could use the data. One recommended way to use this report on your ecommerce site is to consider making popular but hard-to-find products more readily featured.
This is just a very brief overview of these reports to whet your appetite–there's way too much here for one blog post! So I recommend you check out the valuable free download we have available right now. Downloading our Quick Reference Guide to 5 Essential Google Analytics Reports for Ecommerce will also give you access to an in-depth webinar explaining these reports and a bonus download of five more reports!