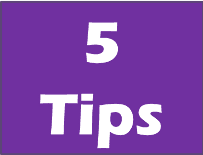 Google and Amazon are powerhouses when it comes to comparison shopping engines. Forrester estimates that combined these two domains dominate over 33% of the 'top of the funnel' destination for online shoppers. The fact that online shoppers are more likely to start their research on Google or Amazon means that retailers need to be prepared to reach those shoppers via their shopping engine platforms (i.e. Google Shopping and Amazon Product Ads).

Beyond these two comparison shopping beasts, retailers have hundreds of other options when it comes to listing their products on shopping engines across the web. However, no two shopping engines are the same – even Google Shopping and Amazon Product Ads.
In practically every case, there are different feed requirements, the do's & don'ts will vary from engine to engine, and depending on the product selection, some comparison shopping engines (or CSEs) will make sense for one retailer, but not another. Choosing the right engine and following all the requirements are necessary to avoid a big money pit of wasted ad spend.
There are a lot of variables to consider when you are putting your products on these different shopping engines. So, how can retailers succeed on the shopping engines?
Here are our 5 tips for winning big on top comparison shopping engines:
1. Be patient – Product feed strategist, Mike Ewasyshyn, says "Send as many products to each engine as possible, and then be patient. It takes a while to build enough data to identify areas of optimization. And many advertisers are impatient with their feeds." Pulling an entire product feed after only a couple of days could be a lost opportunity for sales. So, follow the product feed requirements for the engine and wait for enough data to accumulate. However, Mike also cautions allowing your products to overspend without producing any sales. So, watch your spend during an initial trial period
of launching your product on a new shopping engine.
2. Choose categories wisely – Each category and sub-category has a different minimum bid requirement and will generally have a different average cost-per-click (CPC). Even though the high level categories are very similar from engine to engine, the sub-categories can vary greatly. Some engines will segment categories in a very detailed way, but others won't. The more specific the category is to the product the better chance retailers have of paying a more relevant CPC for that product niche. So, retailers should take a close look at each engine's category taxonomy to find the best fit for their products. Simply choosing the right category can drastically improve ROI.
3. Look for hidden features – "Every engine has a help section for listing products on their engine. While some are very thorough, others can leave a lot to the imagination. So, when it comes to finding all the features for leveraging an engine's traffic, retailers should look closely for hidden (or under-documented) features on each of the shopping engines," said Mike when discussing these features on a web clinic. "Most of these features are visible but take some digging to find. For example, Nextag has a cool keyword bidding feature that allows retailers to layer incremental keyword bids on top of existing product level bids. This means the product could potentially show up higher in the results for the most profitable searches."
4. Don't set it and forget it – Retailers need to be hands-on with the management of their shopping engines. Top trafficked engines produce millions of visitors each month to their engine and for retailers wanting to capture a small fraction, leaving their product feeds on auto-pilot is a sure-fire way to lose out on buyers and potentially waste good ad spend. Checking each engine on a daily basis is the best way to make sure they are truly profitable, plus retailer will want to know as soon as possible if their products are not running due to product feed disapprovals or budget cap issues.
5. Pay attention to bids – Retailers must manage their CSE bids as they do their other paid search channels. One thing most retailers don't realize is that their bids automatically default to the minimum in the shopping engine. So, retailers need to increase bids slightly to remain competitive on top selling products. Additionally, retailers should check category bids frequently across the CSEs where their products are listed. Minimum category bids can change often causing previous bids to be lower than the new requirement – resulting in lost traffic.

These 5 tips are universal CSE management tips from the product feeds team at ROI Revolution. The day-to-day intricacies of CSE management require a keen attention to detail and the ability to work with a high quality data feed. Without these 2 elements retailers are losing out on the potential for more sales and revenue on comparison shopping engines.
Want to learn more about Comparison Shopping Engines?
Watch replays of our most recent Retailer Web Clinics for more tips on winning big, examples of various bidding strategies, and ways to capitalize on CSEs with a case study of CSE Success.
So, are you using Comparison Shopping Engines to find qualified traffic for your ecommerce store? Share your experiences with us in the comments below.