According to eMarketer, almost 50% of retail CFOs in the US are pursuing a digital transformation in 2021.
And when it comes to where they're investing, 64% are planning to increase their ecommerce spend within the next six months. Of course mobile, social and physical commerce aren't too far behind on the priority list.
To make the customer journey between all of these channels seamless, retail leaders are making sure a holistic omnichannel strategy is a part of their digital transformation. An omnichannel approach can be a big revenue driver.After all, a 2017 Harvard Business Review study found that customers who use multiple channels rather than a single channel spent an average of 4% more when shopping in-store and 10% more when shopping online.
Another study from Omnisend found that marketing campaigns spread across three or more channels earned a 90% higher customer retention rate and 250% higher engagement and purchase rates.
In today's hyper-competitive world, every dollar counts. Retailers need every advantage to boost sales — and investing in an omnichannel strategy is the right move to make.
Unlike multi-channel, which refers to selling across multiple channels, omnichannel is about creating a consistent brand experience across every customer touchpoint.
An omnichannel approach isn't new. In fact, throughout the last several years, there have been numerous omnichannel trends, such as:
So what's the next big thing? Let's dive in and explore the top omnichannel trends for 2021.

Closing the Gap Between Online and Offline Experiences
Before the pandemic, ecommerce was growing. After March 2020, ecommerce growth exploded.
However, that doesn't mean consumers don't want to shop in-store anymore. Quite the opposite actually. Customers now want a more blended offline and online experience.
1. Augmented Reality (AR) Applications
One of the best things about shopping in-store is that you can see how something will look before you buy it. Augmented reality (AR) applications give online shoppers a view into how your products will fit into their lives or space.
For example, some of the ways ecommerce merchants are using AR technology include:
Virtual try-ons to see how clothes and accessories will look on their bodies instead of a model
Preview placement to view how items, such as couches and televisions will fit in a shopper's living room
Social media filters to test out how products like hair dye will look on them
2. Unified In-Store and Mobile Experiences
Time is a precious resource. Everyone is busy and trying to make the best use of their time. Which is why we love the convenience of our mobile devices — even when we are shopping in-store.
For example, consumers shopping at some big-box retailers no longer want to search through multiple aisles for a small item. They want the ability to pull out their phone, open an app and search for the exact location of the product they're looking for.
Oh yeah, they also want to know how many of those items are in stock. And if you could serve up a coupon or promotion too, that would be great.
Retailers who can unify mobile and in-store experiences will be way ahead of the competition.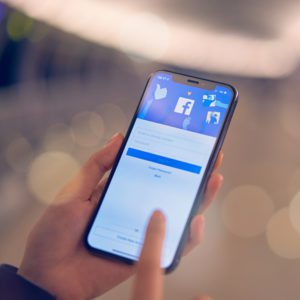 Making Social Media Even More Shoppable
Statista data shows that 72% online consumers in the United States have used social media for discovering products. Now, consumers are even buying directly through social media.
3. Instagram Checkout
With Checkout on Instagram, you can give your social media visitors a seamless path to purchase — so they never have to leave the app. If someone is scrolling and sees a picture of a product they want in their feed, they can tap to view more details and then place the order right from their phone.
Some of the biggest benefits to checkout on Instagram include:
Fewer steps from discovery to conversion since shoppers aren't redirected to another website
Better insights on top performing products for social media
The potential for increased conversions from influencer marketing as they can directly tag products in their sponsored posts
Reduced operational complexity by integrating Instagram directly to your ecommerce store
In fact, BigCommerce's native integration helps merchants start selling on Instagram right away. We've even shared some tips for Instagram checkout success on BigCommerce's blog.
4. Selling via Live Video
Using live video to sell your products is another major social media trend. For instance with Facebook Live Shopping, you can live stream as you feature products. You even have the ability to upload pictures, add a short description and include the price, so anyone watching your live stream can get all the information they need without leaving the video.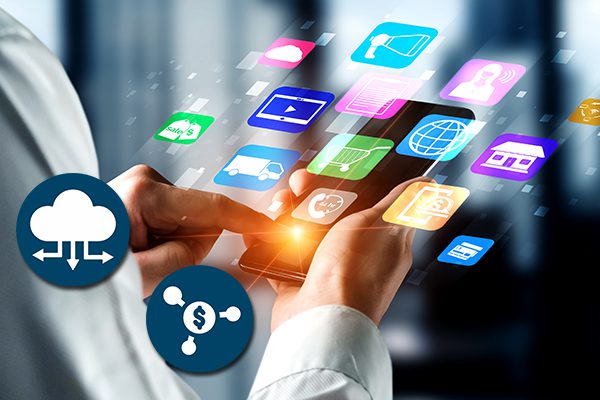 Keeping Things Contactless
Since the start of the pandemic, the popularity of contactless payments has increased — making this an omnichannel trend that's here to stay. One study even found that contactless payments can be a differentiator for retailers.
5. Digital Wallets
Digital wallets like PayPal, Apple Pay, and Google Pay have been around for years; however, they've become even more important as consumers prioritize safety and convenience. They also add a level of security that can build trust with consumers.
Perhaps most importantly, if customers see that your ecommerce store offers their preferred payment method, they're less likely to leave without checking out.
6. Buy Online, Pick Up In-Store (BOPIS)
BOPIS, sometimes called click-and-collect, is the great way for retailers to connect their offline and online experiences while offering customers a contactless option for order fulfillment. It's particularly picked up steam since the beginning of the pandemic — and best of all, it's a trend that will continue even after things get back to normal.
For instance, a report by McKinsey and Co. found that 56% of shoppers plan to continue using BOPIS after COVID-19. Additionally, further insights reveal that consumers are keen to use BOPIS as a way to counteract shipping fees.
Some of additional ways retailers can implement a BOPIS-like strategy include:
Curbside pickup: Customers receive their items outside the store, often without leaving their car.
Reserve-online-pickup-in-store: Customers can order an item for in-store pick-up, but not actually pay for it until they arrive.
7. Same-Day Delivery
Another new trend in order fulfillment is same day delivery. This option is ideal for consumers who don't mind paying for shipping because they want their items right away. For instance, companies like PetSmart are now offering this service by partnering with other companies, like DoorDash.
In fact, many retailers are taking this B2B2C model approach — working with partners to offer additional value-added services for better customer experiences.
Be Ready With Your 2021 Omnichannel Strategy
As consumer expectations evolve, one thing is clear — retailers must focus on developing a strong, holistic omnichannel strategy.
To make this a reality, focus on four main pillars: sales channels, marketing and advertising, operations, and fulfillment. Because when all of these functions work together seamlessly, customers will have one unified experience.
Whether you are already implementing these trends or looking for new ways to delight your customers, keeping these important themes in mind — offline and online experiences, shoppable social media and contactless fulfilment — will boost your success in 2021 and beyond.