The year where "unprecedented" was the People's Choice Word of the Year has come to the end. That doesn't nearly mean we'll see the end of the pandemic, social unrest, or the massive shift to ecommerce. It does mean, though, that you and your peers are planning for a significant year and an uncertain Q1.
Alongside the vaccine beginning to roll out and Inauguration Day approaching, a new strain of COVID-19 (variant B.1.1.7) has reached the U.K. & U.S. and political strife is at a new high.
With the state of the economy and consumers' behavior so unpredictable, what can executives and marketers do to keep their brand not just alive but thriving in 2021? In this article, we're taking a look at the top 9 ecommerce trends for 2021 that will be key for growing brands.
We will dive deeper into even more trends and stats in our 2021 Tech + Trends Report. This annual guidebook to success looks at the year ahead through the lens of all that happened in 2021. Claim your copy to uncover insights that will help your brand reach new heights in 2021 – despite the turbulence of 2020.
1. Bye-bye, brick and mortar?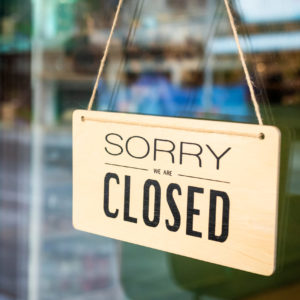 2020 brought a severe blow to brands with brick-and-mortar locations, with mandated store closures from COVID-19 forcing businesses to close their doors unexpectedly – many of them permanently.
Brick-and-mortar was already on its way to being overtaken by ecommerce, with in-store interactions on the decline. But like many trends, this shift was accelerated by COVID-19. Brick-and-mortar sales declined an estimated 14% in 2020, while ecommerce grew an estimated 18%.
Additionally, online interactions jumped from 42% in 2019 to 60% in 2020, a trend that is expected to continue into 2021.
But that doesn't mean brick-and-mortar isn't dead!
Brick-and-mortar has been trying to adapt to consumers' growing preference for digital for years now, and the pandemic is forcing the resilient warrior to pivot once again. To get consumers into their stores, retailers must now give potential customers a compelling reason to visit.
Geofencing, local search, unique in-store experiences, and the importance of supreme customer service will surge as trends in 2021 to help keep brick-and-mortar alive. Brands should also take the extra step to prioritize health, safety, and wellness in their stores to help consumers feel more comfortable shopping.
2. BOPIS bops to the top
Prior to the pandemic, limited-contact shopping options like curbside pickup and buy online, pick up in-store (also known as BOPIS, BOPUS, or click-and-collect) were simply convenient options for consumers on the go.
In the age of COVID-19, these options have surged as a safety precaution, with many consumers continuing to practice social distancing and avoid busy shopping centers. The immediacy of BOPIS and curbside pickup make these especially attractive options for consumers concerned about delayed delivery and shipment, will continue to struggle alongside the pandemic in 2021.
In fact, after growing a modest 35% year-over-year in January 2020, BOPIS grew 259% year-over-year by August 2020. Similarly, 43.7% of DC360's Top 500 Brands now offer curbside pickup, compared to 6.9% at the end of 2019.
Contactless payment will also continue to surge in 2021. One in six consumers made their first contactless transaction during the pandemic, with 86% of first-time contactless users planning to continue making contactless payments. Adoption was highest among Gen Z (25%) and Millennials (23%).
3. Supply chain strain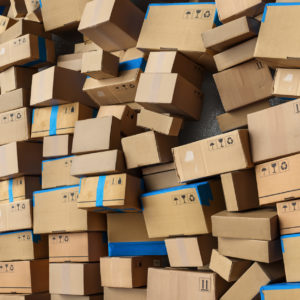 In 2020, while brands faced unprecedented fulfillment strain due to the coronavirus pandemic, consumers experienced drastically delayed shipping times, a surge in out-of-stock items, and shuttered store doors.
To cope with increased demand, Amazon went on a major hiring spree in 2020, while Instacart more than doubled its workforce within a single month. Other retailers had to pivot their promotion schedule due to supply chain hiccups caused by the pandemic, with 60% of consumer goods brands being forced to cancel promotions.
Supply chain disruption will likely continue into 2021. At the same time, consumers will continue to expect the fast and free shipping they've grown accustomed to.
Brands that diversify manufacturing, selling, and distribution will minimize the detrimental impact of COVID-19 on their shipping times and prevent unhappy shoppers. Diversification will emerge even stronger in 2021 as a strategy for brands to safeguard their business and help make it easier to bounce back when the disruptions subside. 
4. Get with the programmatic
Programmatic advertising isn't anything new, but it's exploded on the scene in recent years and only continues to grow. In 2016, programmatic ad spend accounted for roughly $25.5 billion. Fast-forward to 2021, and that number is expected to jump to nearly $80 billion!
Programmatic display advertising gives brands the opportunity to get their message in front of highly targeted custom audiences, wherever they are on the internet, all the while leveraging the exhaustive consumer data points of advertising giants like Google, Amazon, Facebook, and TradeDesk.
AI-powered real-time bid adjustments, dynamic ad creation, and even programmatic ad buying empower programmatic campaigns to automatically serve ads only to consumers with the highest purchase intent to get you the most bang for your buck.
5. Brand awareness battlegrounds
In 2020, more than 75% of US consumers tried new brands. Marketers now have more of an opportunity to drive new consumers to their brand than ever.
In 2021, you'll be selling your brand just as much as you're selling your product.
Far too often, businesses are focused solely on increasing conversions and the bottom-of-funnel tactics that lead to a sale. While sales are obviously the ultimate end goal, if you aren't focused on the entire customer journey, you've already lost the sales game.
To build awareness online, it's key for brands to build a great first impression, focus on product reviews, highlight your brand everywhere you can, and know your brand promises – and deliver on them.
6. Trust is a must
One-third of consumers will stop buying a product if they lose trust in the brand. With growing concerns like social unrest, the coronavirus pandemic, and consumers' general distrust in brands, brand authenticity has become absolutely crucial for brands that want to grow in 2021 and beyond.
Consumers want brands they can believe in. Brand authenticity creates those genuine experiences and builds stronger connections because consumers resonate more with honest messages and ideas.
Maintaining trust with consumers should be a key component of your marketing strategy as we advance into another unprecedented year.
Corporate responsibility, environmental awareness, and transparency will be the most important factors that consumers will look for in an authentic brand in 2021.
7. Keep out! Protecting your customers' privacy
Adhering to consumer data privacy regulations and being transparent about what you do with consumer data aren't just choices anymore – they're necessary.
New data privacy regulations will continue emerging in 2021 as consumer data continues to be utilized in new ways for targeting and personalization. While this may introduce new roadblocks or concerns for brands in the short-term, the long-term benefits shouldn't be forgotten.
The enforcement of these rules will make it easier for consumers to trust brands, especially as we move forward in an age where brand trust will only be increasing in importance.
Shoppers want to feel good about where they spend their money and feel confident that their personal information is being used ethically – and choose whether they want it to be used in the first place.
With all of these privacy initiatives in place, 2021 will be about the balance of privacy and personalization.
8. The cookie is crumbling
Since the dawn of digital, marketing strategies have relied on cookies as a proxy for identity. But the world of marketing is changing.
The departure of browser-based tracking is upon us. 
In early 2022, Google will phase out third-party cookies running on Chrome. This shift will have a huge impact on how brands track, target, and engage with customers.
Whether you're just beginning to think about the impact of these changes or have already shifted to using more first-party data, the shift to a cookieless future will be a major focus for your business in 2021.
While the shift to using first-party data may come with some hurdles, it also comes with a lot of positives. There is a lot of inherent value in being able to understand your customer through your own first-party data and providing highly personalized experiences because you know that your customer wants them.
9. The rise of D2C
Direct-to-consumer (D2C or DTC) brands promote and sell their product directly to consumers instead of selling through a third party like a marketplace or brick-and-mortar location, and thus cater more toward rising priorities like convenience, product quality, low cost, authenticity, and a seamless shopping experience.
D2C is rapidly on the rise, with D2C ecommerce sales in the US surging from $6.85B in 2017 to a projected $21.25B in 2021.
With the rise of the coronavirus pandemic and consumers being less likely to set foot in stores, D2C will continue to rise in 2021 and beyond.
By investing in customer service and personalization, D2C brands can differentiate themselves from the competition and grow profitably despite the trials and tribulations of the past year. [/vc_column_text][static-block exodus_static_block_id="18472″][/vc_column][/vc_row]