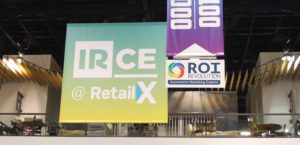 ROI Revolution had a great time at IRCE 2019. One of the highlights was all of the sessions we got to attend, spanning myriad topics from Amazon to artificial intelligence.
That being said, figuring out the most important things to take away from IRCE can be a daunting task. That's why we've gathered for you here some of the top-level highlights that we walked away from IRCE with. Keep reading to learn some of our biggest takeaways.
If you're looking for an in-depth review of each full day at IRCE, check out our previous articles on the day 1 recap and day 2 recap.
Omnichannel
One of the largest topics covered across sessions at IRCE was omnichannel commerce. Omnichannel refers to creating a seamless user experience across all communication channels and supporting resources. In an omnichannel strategy, content and messaging should work cooperatively rather than in parallel.
Customers expect that if they message you on Facebook with a product issue on a Tuesday morning, when they follow up via phone call after 3 days, you know who they are and what progress has been made on their issue.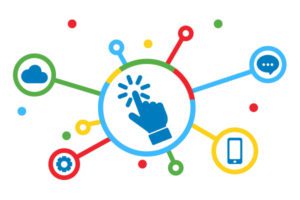 This is a great example of how important omnichannel is to maintaining current customers. But what about improving customer acquisition? According to Brendan Witcher, Forrester Analyst, while ecommerce sales only represent 15% of retail purchases, 51% of sales are digitally influenced. That's huge.
The first step is being able to identify a customer from any touchpoint. This means using some sort of identifier, typically an email address, to keep track of the customer's journey. It is essential that you collect as much data as possible so that you have a full picture of the customer and their shopping journey.
A great example of this comes from athleisure retailer Fabletics. When customers enter the dressing room of Fabletics, an employee enters in their email and scans the clothes they try on. This step provides great insight that many other retailers miss by connecting the brick-and-mortar behavior to the online shopper and digitally recording their behavior.
Once you have collected data on the customer, you can present them with content that adds the most value to their experience. Whether that's more accurate product recommendations, a reminder email of what they tried on at the mall, or an ad featuring shoes that would match the dress they ordered perfectly, an omnichannel strategy improves their experience and their chance of conversion.
Hybrid Marketplaces
It's common knowledge that having an online presence is a necessity for any business that wants to grow profitably. But that alone is not enough anymore.
Increasingly, having a physical presence is also a requirement. Despite what we may have been led to believe, brick-and-mortar retail is not going away anytime soon.
In her presentation of exclusive data on marketplaces leaders, laggards, and high-growth startups, Internet Retailer's Director of Research Strategy Fareeha Ali spoke at IRCE 2019 about the growth of hybrid marketplaces, which combine ecommerce and brick-and-mortar to achieve the highest growth potential.
Hybrid marketplaces allow you to reach more customers and have much larger profitability potential than traditional in-store or e-commerce retail. You can quickly increase the amount and variation of products you offer, which also gives you the opportunity to expand your product categories and test out new products.
One example of a hybrid marketplace is ShopPremiumOutlets.com, an ecommerce shopping site developed by Simon Property Group LP, the largest shopping mall operator in the US.
The online marketplace is open only to brands with a physical location in a Simon Premium Outlet property. Online shoppers purchase products from the website without being directed anywhere else, and can purchase products from multiple brands at the same time.
Overall, hybrid marketplaces represent a priceless opportunity for retailers to further drive traffic and sales anytime, anywhere.
D2C
Direct-to-consumer (D2C or DTC) is another major trend we saw take shape at IRCE 2019. As a hyper-convenient combination of a product (what you're buying) and an expedited service (there's no middle man), the D2C revolution will continue to grow.
Some examples of D2C brands, which "sell directly to end customers without selling through a retailer, distributor, wholesaler, or other outlet," include Dollar Shave Club, Glossier, and Warby Parker.
As we covered in our June 2019 marketing news recap, 78% of D2C brands have increased their marketing spend within the past year, compared to 60% of traditional retail companies in the same time period. It's clear that D2C is here to stay (and potentially take over).
One area affected by D2C is customer experience (CX). In their talk on using AI to build better CX, Teresa Haun, Principal Product Marketing Manager at Zendesk and Colin Crowley, VP of Customer Experience at Freshly shared how D2C has already redefined what customers expect from their experiences both online and offline.
D2C requires brands to manage rapidly growing customer relationships, and finding a way to make millions of customers each feel like they're one in a million will be the best way to climb to the top of the D2C ladder.
As the CEO of a hybrid D2C brand, Bonobos CEO Andy Dunn also mentioned D2C in his keynote speech. He said that the D2C brand revolution should not only be confined to those who can afford it and should be open to everyone. He also shared how D2C brands are a combination of a product and a service and should be treated as such.
Artificial Intelligence
Based on predicted trends, over the last few months, we've written articles on machine learning, personalization, and automation. And IRCE confirmed that these are, in fact, the biggest trends for ecommerce. Pretty much every session we attended mentioned in some capacity how Artificial Intelligence can be used in some facet of your business to improve the customer experience.
Artificial intelligence learns and grows from every interaction and piece of data it gets. This means that the longer you wait to incorporate it into your processes, the harder it will be to catch up.
"It will be the business that curates its data and models its AI better than its competitors that will be the disruptors in their industry and win the battle of customer experience." – Mike Rabbior, Chief Strategist, Perficient Digital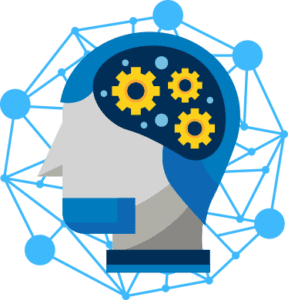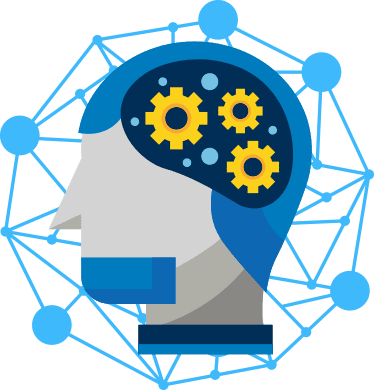 AI isn't about negating human beings; it's about allowing them to be better agents to their customers. Here's what AI can do:
            • Alert agents when they need to act and lead them to the data they should use to make the best decisions.
            • Find patterns amongst data that can be used to leverage a decision.
            • Allow agents to focus on creative and strategic decision-making – not mundane, repetitive issues.
Take a look at our posts on machine learning, personalization, and automation for more specific applications, and keep an eye out for a deep dive into AI in the coming weeks.
And don't forget to check out our other IRCE 2019 recap posts!
---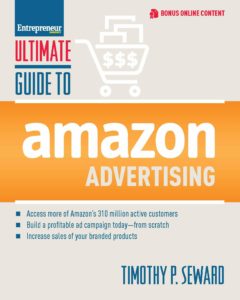 We also enjoyed giving out signed copies of ROI Revolution CEO & Founder Timothy Seward's book, The Ultimate Guide to Amazon Advertising! The book will teach you how to:
• Capture new customers through Sponsored Product Campaigns
• Increase your search visibility
• Apply Amazon's secret formula for long-term winning
• And more!
If that sounds of interest to you, get your copy today!