Recently, the official Google AdWords blog announced the introduction of TrueView Ads. These ads, formerly known as TrueView in-display, are a format designed to help viewers discover your company and your brand.
The premise is simple. Someone goes to YouTube and searches a topic they are interested in watching a video about. On the search results page, right at the very top, there will be anywhere from 1-3 ads. If the user is interested in the content, they click on the ad and poof! Instant brand awareness.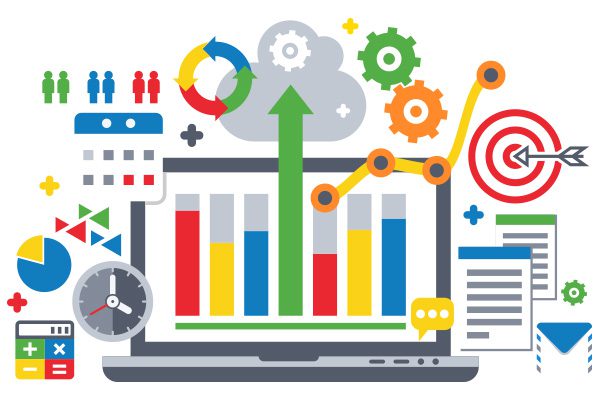 Are you interested in learning about more trends and innovations that are shaking up the digital marketing world? Check out our exclusive guide, The 2019 Ecommerce Tech + Trends Report. This guide outlines the top trends and digital marketing strategies that are impacting brands and retailers alike, including: artificial intelligence, machine learning, virtual/augmented reality, mobile, video, and much more!
TrueView Discovery Ads in Action
Let's give an example to illustrate just how useful these ad formats can be. Say you type in yoga into the search box in YouTube. You might return a results page that looks something like this: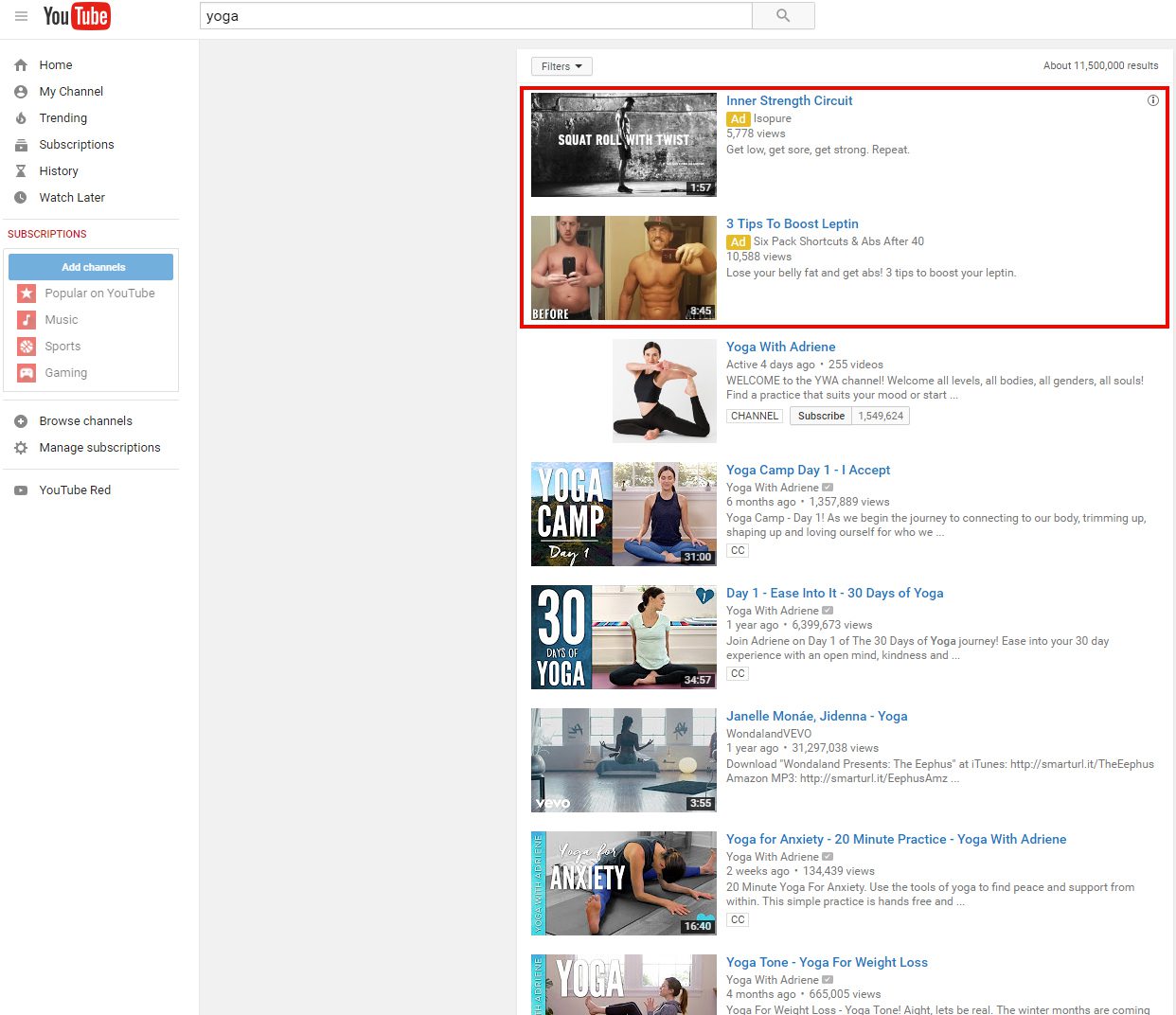 As you can see, that is some prime advertising real estate right there. Similar to Google text or display ads, these YouTube ads appear at the very top of the search results.
Now let's take it one step further. Let's say those ads just didn't suit what you were looking for, but something else on the page did.
You click into it and start watching your video. When you're finished, you're still looking for more content. Naturally, you look to the sidebar for more options. The sidebar might then look something like this: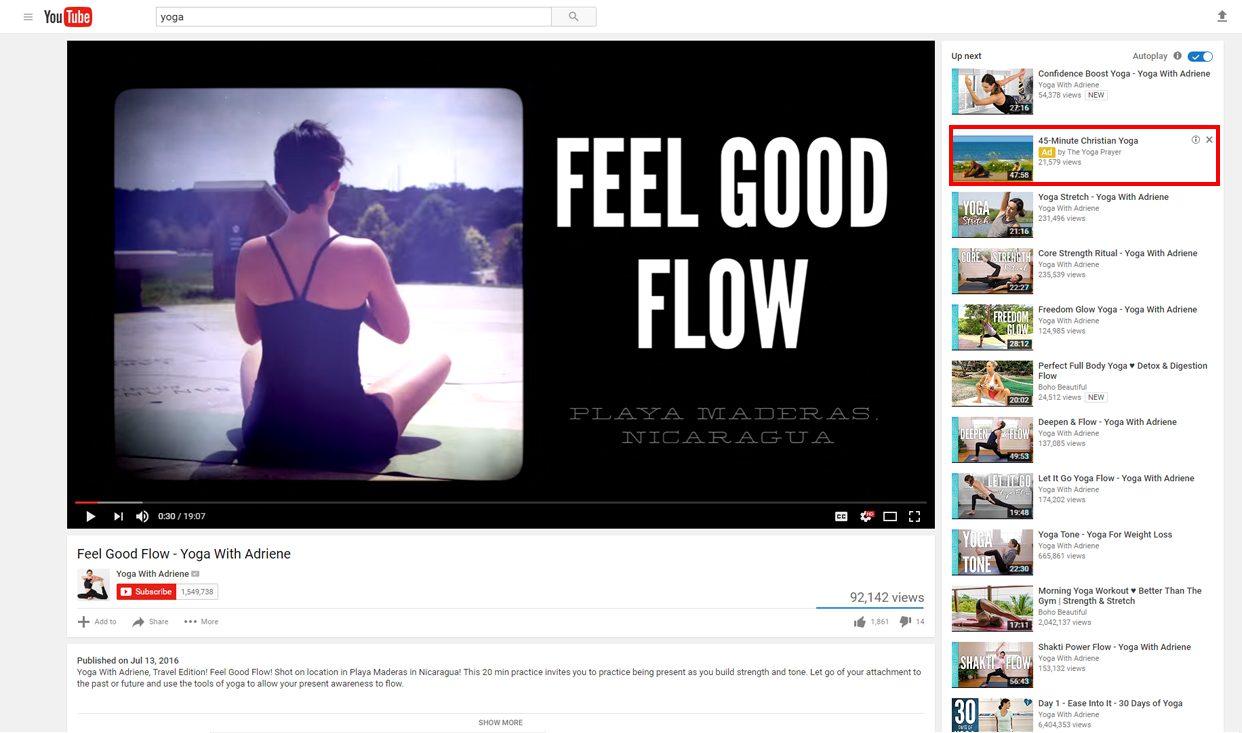 Yet another spot for an ad in prime real estate. Taking it even further, you might end up seeing ads on the YouTube homepage the next time you click to it.
That's three different placements, all with incredible reach and the ability to increase your brand awareness and ultimately drive more traffic to your YouTube page, website, or down into your sales funnel.
But wait, there's more!
One of the biggest overhauls to TrueView discovery ads is that they don't just appear on a desktop anymore. These three ad placements are now completely mobile-friendly! Here's a quick animation from the AdWords blog that demonstrates where the ads can show up on a mobile device:

How Can This Impact Your Business?
So now that we've got the "what" out of the way, it's time to talk about the "why". Why should you invest into these ad formats? According to AdWords, there are a number of reasons.
Thanks to recent updates to their search algorithm, early testing has shown that the new format has an increased CTR of over 11%. And for those that do click, many of them end up clicking on at least one other video from your brand with 24 hours of the initial viewing.
While that might not sound all that important, think about it from a brand perspective. Someone who might have never even heard of you before seeing your ad would have just watched two videos from you in a matter of 24 hours. You are top of mind for that viewer and it's clear they are interested in what you have to offer.
These same viewers are also 500% more likely to click on a call to action from you that helps direct them even further towards your marketing goals. So someone could have started as a complete stranger, and in just 24 short hours ends up a happy customer.
Even if you're not looking to sell them something immediately, these ad formats are excellent at promoting other content you might offer.
Perhaps you are looking to promote the YouTube channel itself. These ads can be a game changer. One company who incorporated them to boost subscriptions saw a 20% increase and over 600,000 additional views to their page!
Imagine what your company can do with that kind of leverage.
Are you interested in learning more about how you can successfully advertise on YouTube? Check out our report YouTube Advertising: Success on the World's Second Largest Search Engine. You'll uncover tips, tricks, and insights to:
Maximize brand awareness & scale customer acquistion
Enhance your brand's authority & trustworthiness
Dominate competitors with scalable brand growth opportunities
Don't miss out on your ability to profit from this golden opportunity. Download your report today!