A quick search will yield thousands of articles filled with best practices for boosting your conversion rates. Among that information is typically a ton of opinions on what you should and shouldn't be doing on your product listing pages. At ROI Revolution, we believe in testing, testing, testing. Brands are all selling different products, using different pitches, and relying on different platforms, so no one strategy is going to be effective across all sites.
What works for one site does not always work for another – so test it!
In this week's Try This Test installment, we'll take a look at a site that sells athletic & casual shoes, apparel, and accessories: PUMA. Click here to find the previous articles in our Try This Test series!
Situation
The client came to the ROI Revolution CRO team with a request to test a new feature they planned on developing for their website. This new feature meant that a handful of product listing pages with high volume will display subcategory call to actions (CTAs) to help users narrow down their search for a product category of interest.
Hypothesis
Including a navigation feature on the product listing page will streamline the user journey from a given list page to other relevant product lists and drive increased product consideration.
Treatments
Offering different ways for users to navigate through product listing pages can help clarify the user journey and provide a better experience. The subcategory CTAs are aligned at the top of the page to increase their prominence and eliminate the need for users to scroll. Subcategories were selected based on the highest percentage of pageviews to ensure that the test would receive high traffic and engagement.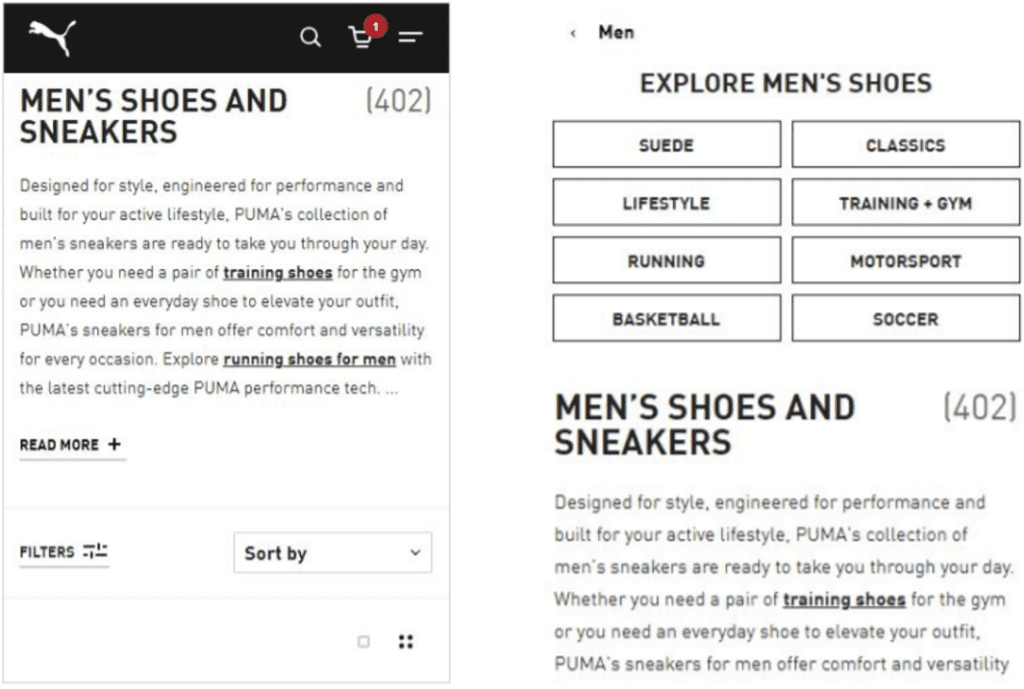 Results
Variation 1, with the added subcategory CTAs, had the best performance, with a 5% lift in conversion rate at a 98% confidence level and a 91% increase in pageviews with a 74% confidence level.
Try It Yourself
Are you presenting your users with different ways to navigate between product listing pages? If not, you risk creating an inefficient user experience, which could lead to lower pageviews and conversion rates. Try a different design approach to draw attention to the fact there is more than one way for your users to navigate and discover new products of interest.
To increase product discoverability and ultimately increase conversion rates, try testing the addition of "subcategory CTAs" on your site.
Interested in testing ways to grow your brand profitably? Reach out to our team of conversion rate optimization experts today.