Updated January 04, 2019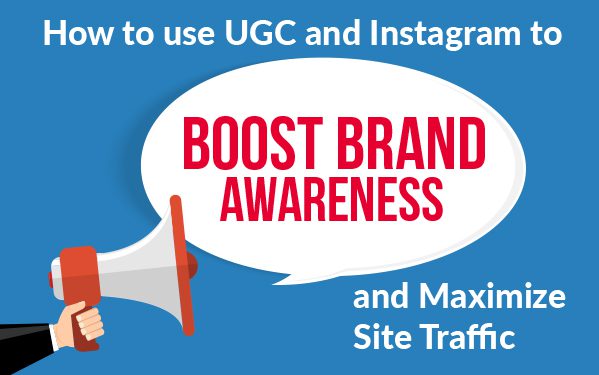 This blog post is courtesy of YotPo, an ROI Revolution partner.
Today's social media users seek content that is personal, authentic, and relatable. They're savvy, and brush branded ads aside.
The best way to reach them is by integrating user-generated content (UGC) into your marketing. UGC is any content generated by consumers, such as photos, reviews, or Q&A. It is the online version of word-of-mouth marketing.
In a 2016 survey of 1,000 eCommerce shoppers, 77% said that they prefer to see authentic customer photos when making a purchase decision, rather than professional product pictures.
This is because UGC taps into a phenomenon called social proof, which describes the way humans respond positively to what others enjoy, and avoid what others dislike.
These days, Instagram is arguably the biggest amplifier for your brand overall, and for your UGC campaigns in particular. Data shows that visitors from Instagram stay on-site for 192 seconds on average – that's longer than visitors from every other channel, including Facebook and Twitter, meaning traffic from Instagram is the most engaged.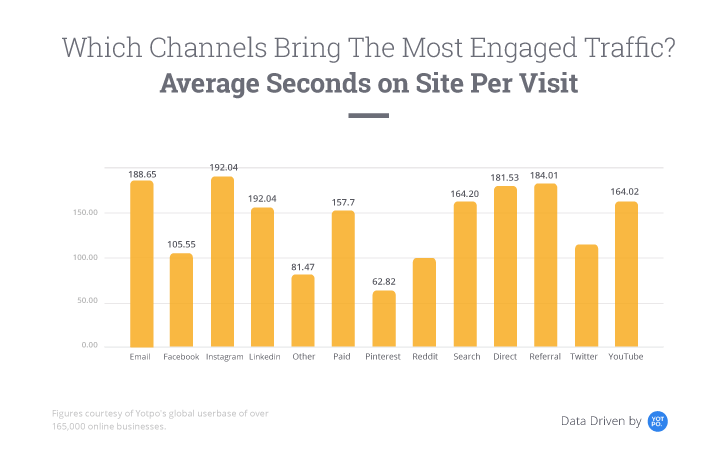 So, Instagram drives greater numbers of more engaged shoppers to your site, and on-site UGC greatly increases the conversion rate of this traffic. Social ads with user-generated content like customer photos or reviews perform better than ads without UGC, which leads to a massive boost to your ROI.

Ready to see these kind of results for your store? Keep reading to find out how to sell on Instagram.
Here are three ways to sell with Instagram, and examples of companies knocking it out of the park:
1) Social Curation
Social curation makes it easy for you to display UGC from Instagram throughout your eCommerce site. You can harness the social proof of Instagram photos on your home page, product pages, checkout pages, and anywhere else on your store.
Check out this great example from Vanity Planet:

They launched an Instagram campaign with the hashtag #VPBeauty, encouraging customers to tag photos of themselves with VP products. When Vanity Planet featured those photos on product pages, purchases of their most popular product went up by 23%. This resulted in nearly $9,000 of additional sales in just ten days.
Customer photos furthermore boost brand awareness by encouraging customers to engage directly with your brand and share that engagement with all of their Instagram followers. Using a visual marketing solution that makes it quick and easy to source and spotlight Instagram UGC is key for any eCommerce business in order to strengthen their brand community, build relationships with their customers and increase sales.
2) Instagram Ads
When it comes to Instagram ads, the numbers are simple – and staggering! Social ads with UGC have a 4x higher CTR, and have 50% lower cost-per-acquisition than social ads without UGC.
With social ads, effectiveness is all about blending in, not standing out. Take a look at these two Instagram ads by Modcloth: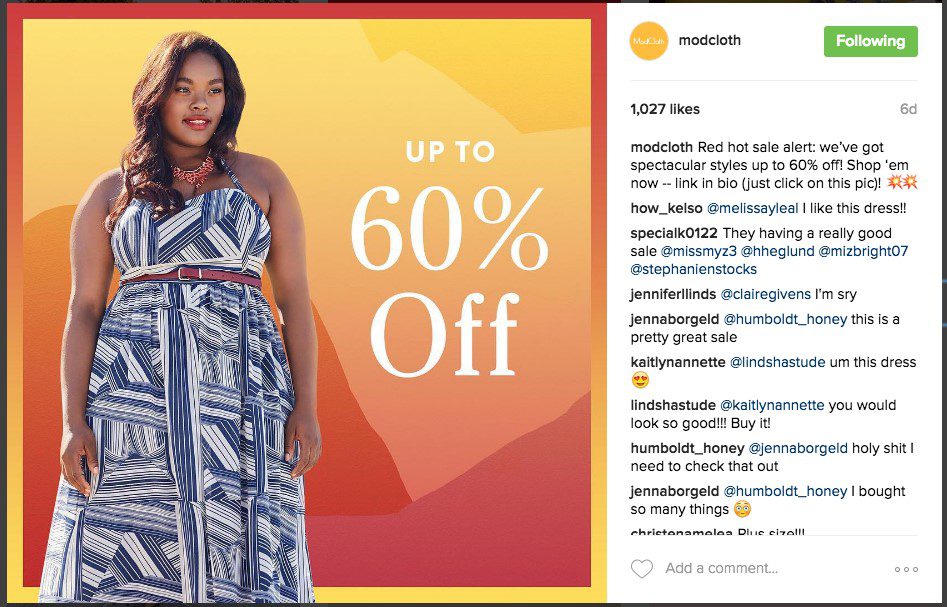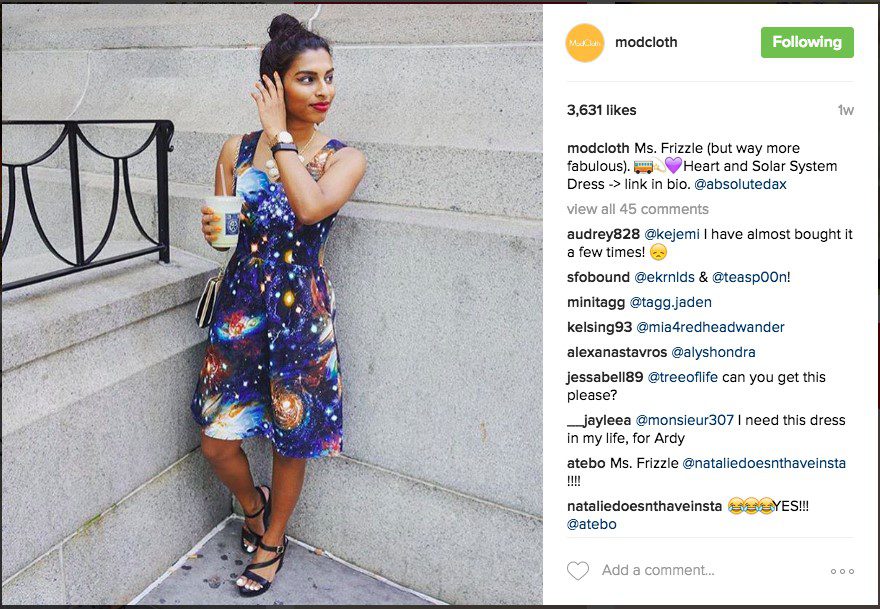 The first example has 1,027 likes and 9 comments. The second one has 3,671 likes and 45 comments. The Instagram ad with user-generated content has 3x more likes and 5x more comments than the ad without UGC. That's a huge difference in engagement!
Why?
The first one features a professional photo, it feels stiff and unpersonalized. The second one is an authentic photo taken by a happy customer, with her username tagged right in the caption.
Instagram ads are a chance for you to express your brand's personality through your customers. There's no way to better capture the imaginations of your target audience than by showing off the creativity of your own customer base.
3) UGC Instagram Campaigns
Thekey to a great Instagram campaign is to offer a reward so big or a task so interesting that not only do huge numbers of people participate, but Instagram users tune in to the tag just to watch the party. Take, for example, the #castmemarc campaign: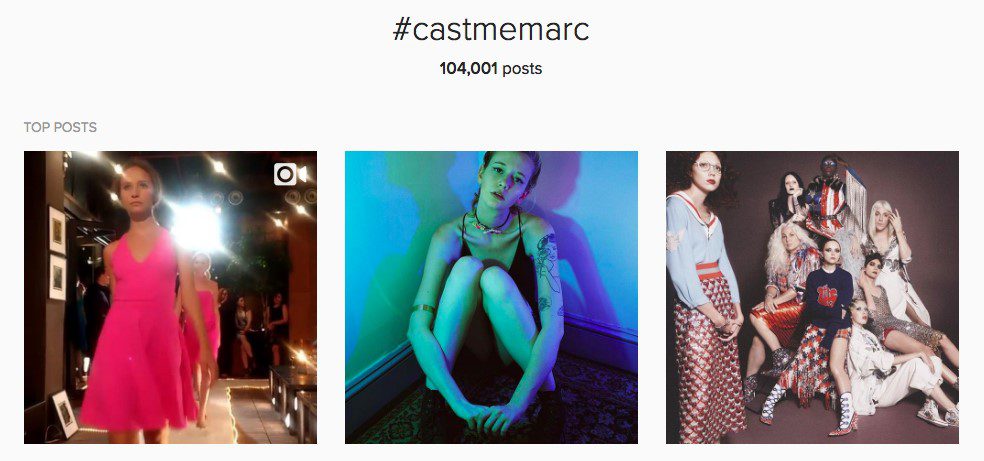 Marc Jacobs launched this campaign promising a gig as a Marc Jacobs model to the user who posted the best selfie with the tag #castmemarc. And look at the results – 104,001 entries to date. 12,000 photos used the tag in the first 24 hours alone!
A campaign like this builds a community around the brand. Instagrammers had Marc Jacobs on their minds as they snapped their best selfie, checked the tag to scope out their competition, and watched the drama unfold. This level of brand awareness ultimately drives traffic by creating conversation and interest in your brand's story.
Conclusion:
Instagram is a huge opportunity for you to:
Increase your CTR and conversion rate

Make a lot of noise about your brand, and bring people to your site.

Engage your customers on a personal level through UGC
There is no more authentic way to reach your target audience than by putting your brand's microphone right in their hands!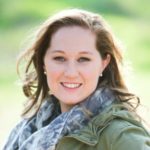 Joanna Alter is the Co-marketing Manager at Yotpo where she helps businesses maximize the marketing potential of user-generated content.