We're less than two weeks away from the launch of Walmart+, Walmart's new membership program that will compete with Amazon Prime. Walmart+ will launch on September 15 according to a statement from the retailer.
At $98/year, key features of Walmart+ will include:
Unlimited free delivery from stores (including groceries)

Same-day delivery from 2,700 stores

Touch-free payment through the Walmart app

Fuel discounts

Tools that make shopping faster for families
Walmart said the program's benefits will continue to grow over time, but didn't specify additional features that would be added. Of the program, Walmart Chief Customer Officer Janey Whiteside says:
"Life feels more complicated than ever. Walmart+ is designed to make it easier – giving customers an option to not have to sacrifice on cost or convenience."
After Walmart's U.S. ecommerce sales grew 97% in Q2 (largely due to the coronavirus pandemic), it makes sense that the retail giant would be hopping on the wagon to expand their ecommerce services. But Walmart+ is also the retail giant's response to Amazon Prime.
Walmart+'s grocery options will give it a major leg up over Amazon Prime. As the nation's largest grocer, Walmart has been working on expanding its grocery delivery options since last year.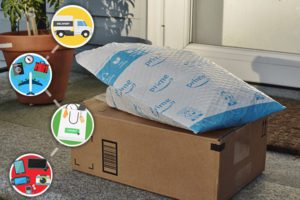 Cost could be a friction point for both Walmart+ and Amazon Prime – but it's a competitive factor of Walmart+, which costs $98 per year compared to Amazon Prime at $119. Comparatively, Walmart+ also offers a $12.95/month option and a 15-day trial period, while Prime offers a $12.99/month option and a 30-day trial period.
Although the company didn't announce an official launch date until September 1st, Walmart+ had previously been expected to launch in July, according to Bloomberg. It's likely that the pandemic disrupted these plans.
This isn't the first time Walmart has introduced a subscription service to compete with Prime. In 2015, Walmart introduced ShippingPass, a $50/year subscription service offering free two-day delivery compared to Prime's $99/year two-day shipping service at the time. The option was discontinued in 2017.
Walmart's ability to quickly pivot to rapidly evolving consumer expectations positions it as a key competitor to Amazon. It's safe to say we can expect other big box retailers like Target, Best Buy, and Home Depot to follow in the footsteps of Walmart.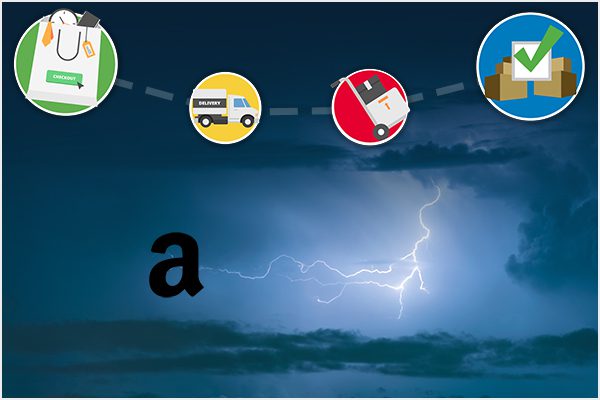 Our Amazon Prime Day 2020 Prep video series covers everything brands need to know to navigate the "new normal" for Prime Day. Watch the four-part video series today to uncover strategies & insights around everything from inventory planning to merchandising and SEO readiness to digital advertising strategies.
Sources: