Take a quick glance at the backstories of our speakers at the Summit, and you'll see that one theme stands out: taking calculated yet unconventionalrisks. That means doing your homework and expanding that knowledge with your unique ideas. Just look at the Wright brothers. The physics that make successful flight possible were lying around in science books for centuries, but the innovation happened when they questioned its limits.
Unfortunately, Wilbur and Orville couldn't make it to the Summit. But, we do have a line-up of impressive speakers that have one character trait in common: they are accomplished risk-takers. They have incredible stories of successful, calculated, and unconventional decisions. Their sessions not only are inspirational, but are also informational. You'll get practical tips on what valid risk-taking looks like in every area of an ecommerce business, not just ROI's specialty of PPC. These are just a few names from our lineup of experts that will help you know a worthwhile risk when you see one.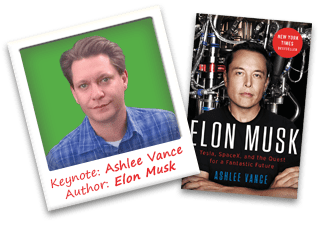 Go back to the topic of flight for a moment and look at Elon Musk, the living and breathing science fiction protagonist of the modern world. The writer of his best-selling biography, Ashlee Vance, will be doing a Q & A session at the Summit. His account of Elon Musk highlights his bold and even "risky" business practices that make Tesla and SpaceX stand out during this era of staying in the safety zone of making fast money.
How did it all start? You guessed it. Musk absorbed information, and then applied it in a new way. As an avid reader of physics books, even in early childhood, he saw a potential to expand them into a new application. A rocketship. An electric car (Wilbur and Orville would be shocked!) Come hear how Elon Musk saw exciting potential in the information right in front of him, and how you can do the same.
The Wright brothers aren't the only dynamic duo that mastered risk-taking! Tom Lotrecchiano and Joe Schmidt, creators of the "Entremanureship" principle, are known in the ecommerce world as an enormous success due to their launch of Canvas on Demand. They attribute this accomplishment to "questioning conventional wisdom" and "taking risks, bearing the consequences, and learning from mistakes," in their own words.When they share their story at the Summit, expect two things: a hearty laugh (these two are uproarious!) and sound advice on optimizing your risk-taking.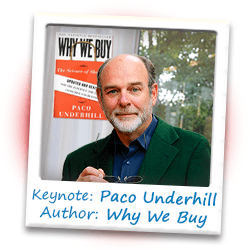 Another speaker at the Summit went out on a limb and concluded that shopping is a science. Keep that in mind next time your spouse tells you you spent too much at the mall: you're just doing your part to advance scientific discoveries! But it wasn't always that way. Thirty years ago, Paco Underhill discovered through extensive research that people behave certain ways when they shop, but why? That's how Envirosell got started.He was the first researcher to recognize the value in shopper behavior: how it can be applied further, specifically to businesses. Now he travels the world (including Orlando in February! *cough cough*) telling both brick and click retailers how they can enhance their stores' customer experiences.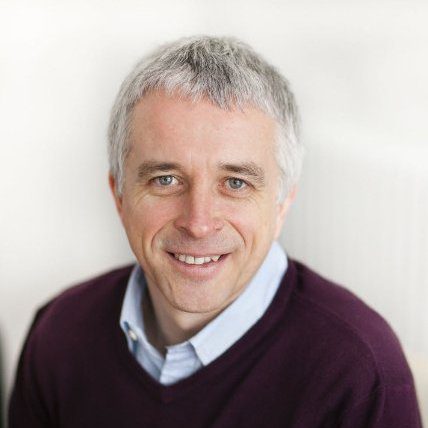 One last example: Jon Butt was tired of living hand-to-mouth as a door-to-door salesman of fire extinguishers. Yet, he was hesitant to leave the safety net of familiarity. Before he took that risk, he spent a good deal of timestudying the success factors behind big companies. Here's where the risk came in: "I tweaked these ideas and came up with better, more efficient ways to apply them," he said. Look how it turned out–Fire Protection Online got a million dollars in sales during its very first year! Jon's session will be yet another valuable resource for helping you question what you know, add your own ideas, and expand them into innovative business practices.
At the Summit, you can minimize whatever setbacks may come from risk-taking and use them as learning opportunities. It's an incredible conference that will give you the essential steps for successful risk-taking: giving you wisdomand showing you how to add your own innovation to it. There's no telling what kind of profitable risk is waiting to be discovered in your business. Since all of these experts have been where you are, they'll help you find it.