YouTube is a behemoth in video advertising. From 2013 to present, roughly 20% of all video advertising revenue in the U.S. has come from YouTube. Since 2014, overall video advertising spend has increased from $4.4 billion up to a projected $9.14 billion this year, more than doubling in just three years. And it certainly doesn't seem to be slowing down any time soon.
With that in mind, YouTube has just announced the release of a director suite of products which will help make video ads easier to create and implement for businesses. It's a smart move on their part, as YouTube video growth is up more than 50% compared to last year. This is a gold mine for businesses of all shapes and sizes looking to capitalize on the ever-growing video advertising format.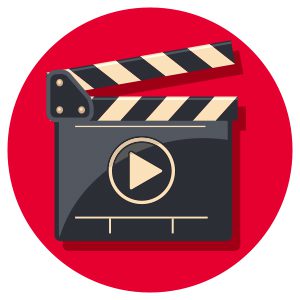 One of the key components of this product suite is the ability to create ads from your mobile device. The YouTube Director for Business app makes it incredibly easy and streamlined to create an ad directly from a phone.
In fact, it's stated to be easy enough to use that even someone with no editing experience can create beautiful ads in a limited time frame. According to the YouTube blog, they challenged five business owners to create a video ad in twenty minutes or less. The results are pretty impressive, as you can see in this video.
The Director for Business app offers templates and step-by-step instructions to guide you through the creation process of an ad. According to one of the business owners, "It was as easy as 1-2-3!"
One of the other interesting tools in the suite is the YouTube Director automated video creator. If the title didn't give it away, this tool creates video ads automatically. It takes already existing content such as your logo or screenshots from your app and convert them into ads without you having to touch a single button.
Finally, if you just aren't confident in creating an ad by yourself or having it automated, there is the ability to work with a professional filmmaker in select U.S. cities. The unique part about this is that if your business spends $150 or more running ads on YouTube, this service costs absolutely nothing! It's like when you buy a box of cereal and get the toy for free… only the toy is actually a professional filmmaker! Pretty cool, right?
With the ever-growing popularity of the video format, this product suite from YouTube could be an excellent marketing channel to grow your business. People spend an average of 40 minutes per session on YouTube, so there is a lot of opportunity for advertisers to make their mark. With over one billion active users every month, that's 40 billion minutes of video time. If you aren't salivating at all that advertising real estate, you should be!
While it's currently only available for iPhone users, don't be surprised if the YouTube product suite makes its way to Android in the very near future. I mean, both are owned by Google after all.