What makes an ROIer so special? We are all driven and empowered to make a difference.
ROIers have been helping brands exceed their digital marketing goals through paid advertising, website optimization, social media, and more since 2002. Our employees help brands identify untapped growth opportunities to scale customer acquisition and profitable revenue. Whether you are a seasoned expert or seeking an entry-level digital marketing position, keep reading to find out if one of our digital marketing jobs could be the right fit for you.
Bring Your Authentic Self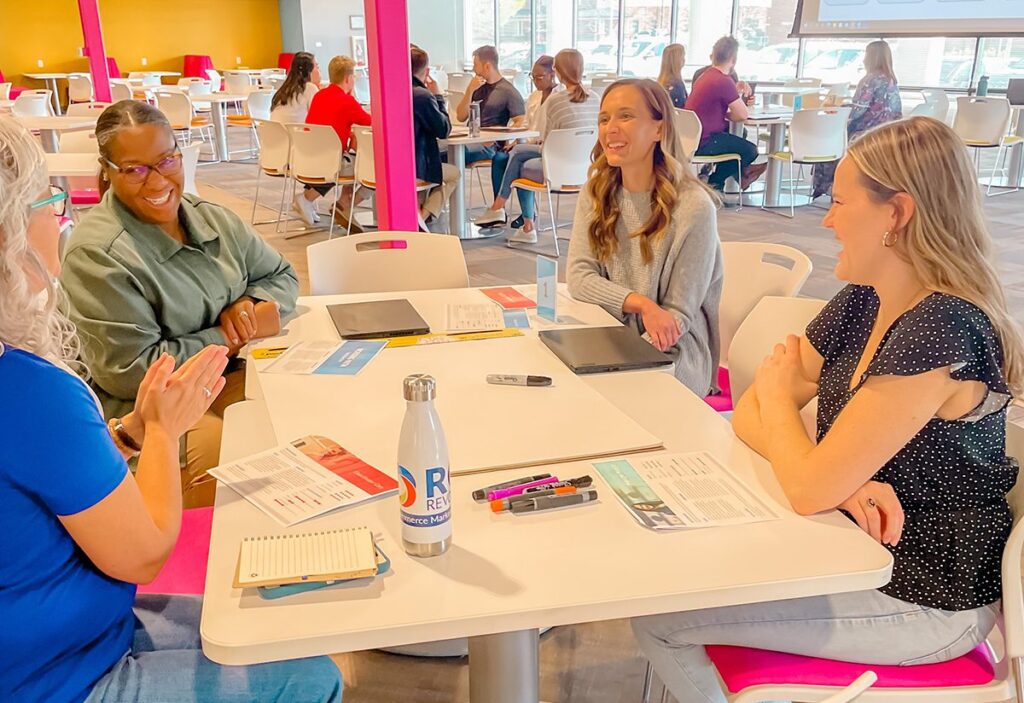 We empower ROIers to bring their authentic self to work and feel driven to make a difference. These are just some of the ways we ensure every employee feels respected and personally cared for:
Annual diversity benchmarking & surveys
Intentional inclusion training
Gender pronoun & name pronunciation transparency
Company-wide introduction for all new employees
Diversity, Inclusion, & Belonging (DIB) Committee that leads events including discussions, newsletters, cookalongs, and other fun get-togethers.
Laying the groundwork to help you get to know fellow ROIers through employee interest groups like our Hiking Club and Book Club, company-wide and team-focused initiatives, a monthly Lunch Club where ROIers are randomly paired with other employees across the company, and more.
"Being empowered to co-found and co-lead our employee Diversity, Inclusion, & Belonging Committee has been incredibly rewarding to me, and makes me feel like ROI truly does care about people and about continually improving our processes and our already-welcoming company culture."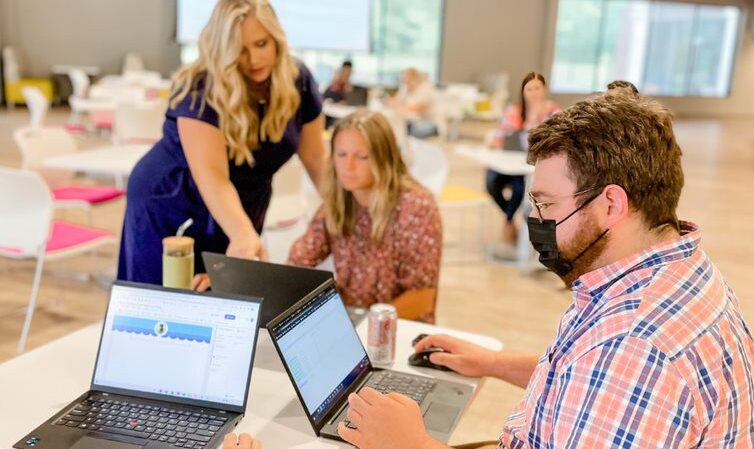 At ROI, we appreciate and recognize everyone's unique perspective, whether you are interested in pursuing a digital marketing career or other roles. We offer a variety of benefits in our total compensation package to accommodate different life stages and lifestyles.
We know that choosing the right place to work is more than just a numbers game. We believe that the only way to succeed as a company is to treat team members with respect, compassion, and a commitment to their continued career and personal growth.
Aside from industry-competitive salaries, we also foster a culture of joy, opportunity, and inspiration for ROIers through:

Catered Lunch, Team Builders, & More!
ROIers enjoy weekly catered lunches, monthly team lunches, quarterly teambuilders, full gym access, showers, a game room, and a fully stocked kitchen.

Comprehensive Healthcare Plans
Starting on day one, ROI covers 100% of medical and dental insurance premiums for employees and 70% of premiums for dependents.

ROIers are offered a hybrid work environment (up to 3 remote days per week) and core office hours to build flexibility into the work week.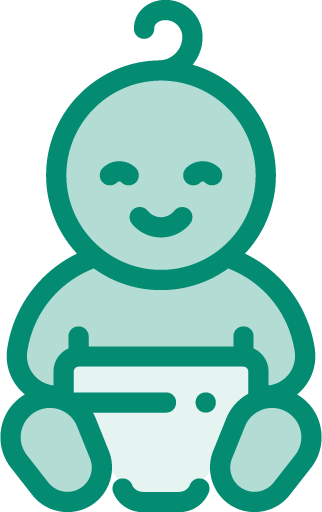 ROI offers up to six weeks of paid parental leave for both mothers and fathers to support our hard-working parents and their expanding families.

ROIers embody a growth mindset and are continually expanding their knowledge. We offer an education bonus each month for ROIers to grow their expertise.

ROIers are passionate about maintaining a healthy work-life balance. In addition to 10 paid holidays, ROIers get 20 days of paid time off that scales with seniority.

All new ROIers are supported with opportunities to learn, develop, and cross-train to gain new skills, stay on top of industry trends, or sharpen their expertise.
Paid Disability & Life Insurance
ROI provides company paid short- and long-term disability benefits and basic life insurance with the option to purchase supplemental life and AD&D insurance.

ROI's eco-friendly office is equipped with Terracycle and composting bins to reduce our waste in addition to solar panels that offset more than 60% of our energy usage.

401(K) Retirement Options
ROI offers a comprehensive 401(k) plan (including expert financial planning resources) and matches 50% of all contributions up to 6%.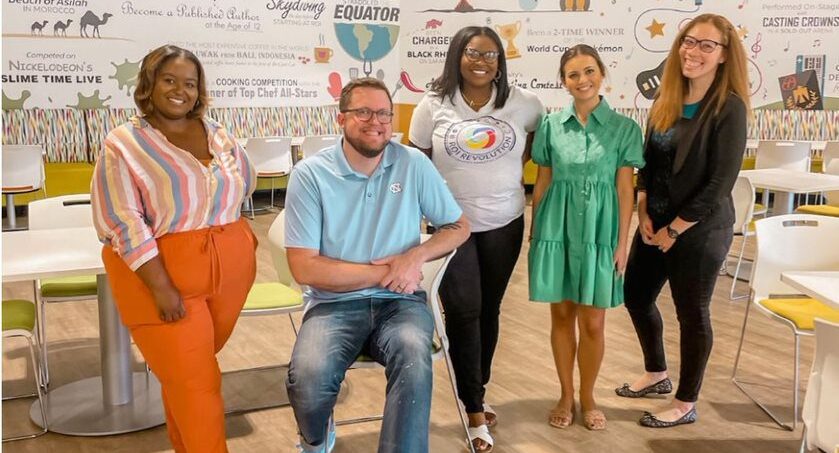 ROI's core values were inspired by our employees and provide a shared understanding of ROI's fundamental beliefs. They guide our actions, help us make decisions, and ultimately compel us to make a difference as ROIers.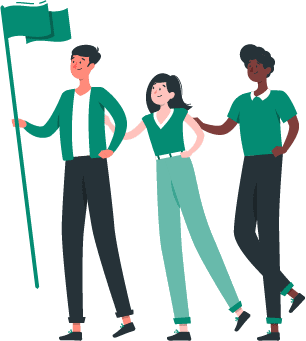 You proactively support those around you
You derive fulfillment from serving clients, whether internal or external
You are generous with your time, knowledge, skills, and ideas
You do the right thing, even when it does not benefit you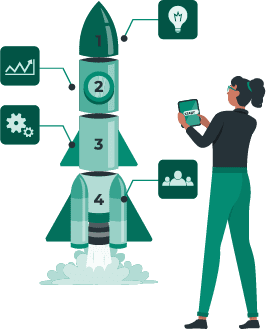 Relentlessly Pursue Excellence.
You consistently exceed expectations through intelligent focus and effort
You demonstrate strategic thinking and creative problem solving
You take pride in producing timely, high-quality work to drive client outcomes
You are tenacious in the pursuit of your goals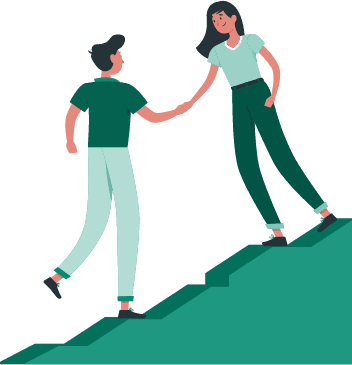 You lift up those around you through your genuine care and optimism
You take ownership of your work and are accountable to others
You practice active listening and seek to understand before reacting
You are authentic, humble, inclusive, and respectful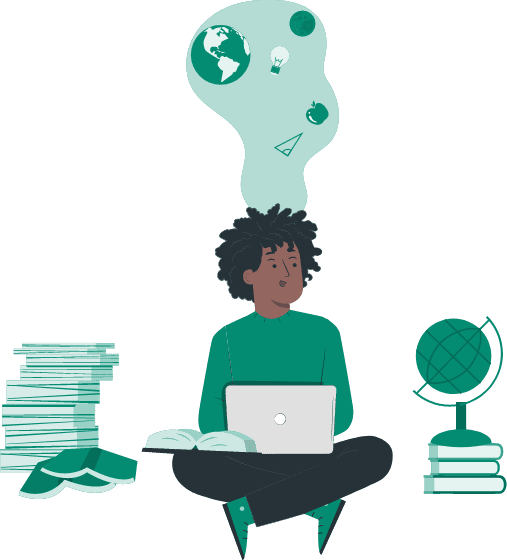 You prioritize learning and growing, both personally and professionally
You embrace challenges and persevere in the face of setbacks
You influence others to see their potential
You are committed to giving and receiving candid feedback to support one another's growth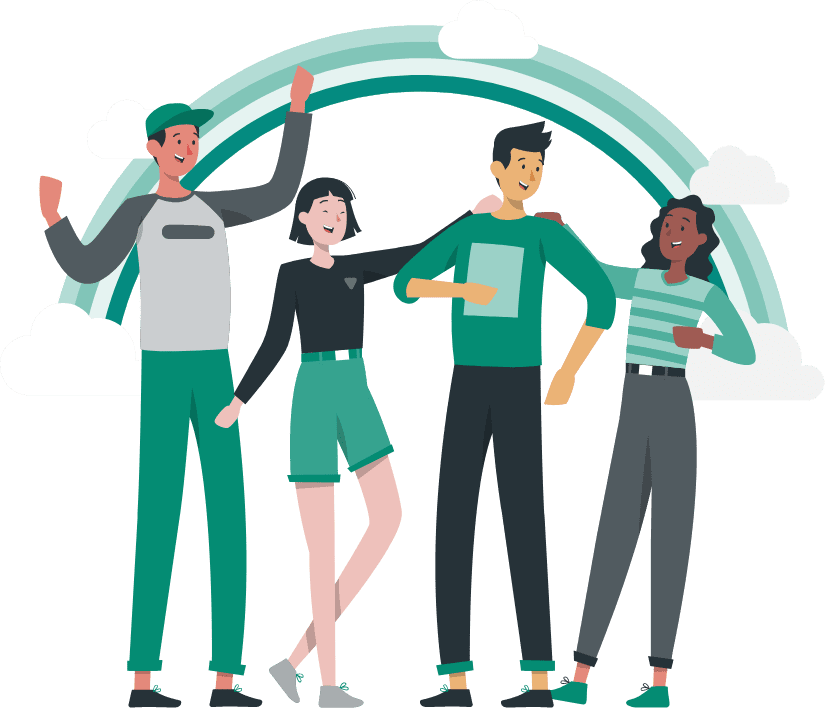 At ROI, we are more than a digital marketing agency. We are a group of individuals relentlessly pursuing excellence for each other and our local community.
When we say put others first, we really mean it! We are committed to supporting and empowering others, especially in areas of diversity, inclusion, and creating a sense of belonging. We value the thoughts and ideas that arise from a diverse workforce and aim to foster a space of inclusion and belonging for every ROIer.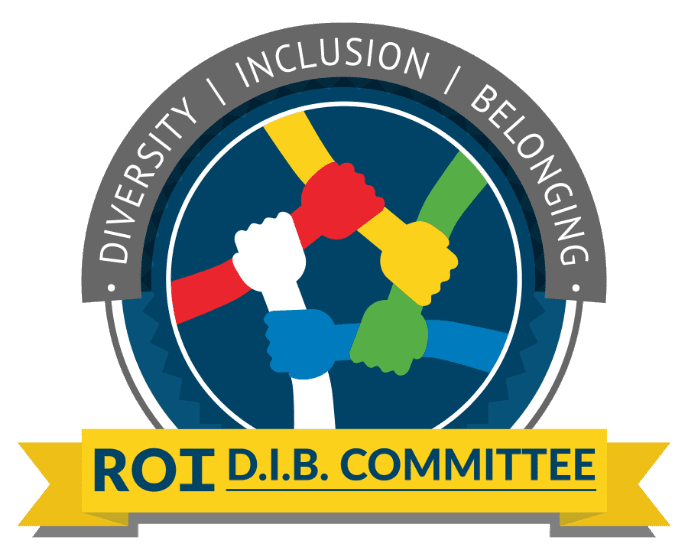 Diversity, Inclusion, & Belonging Committee
Through this committee, we celebrate ethnic heritages and host timely conversations surrounding race. We are committed to diversity within every aspect of our organization.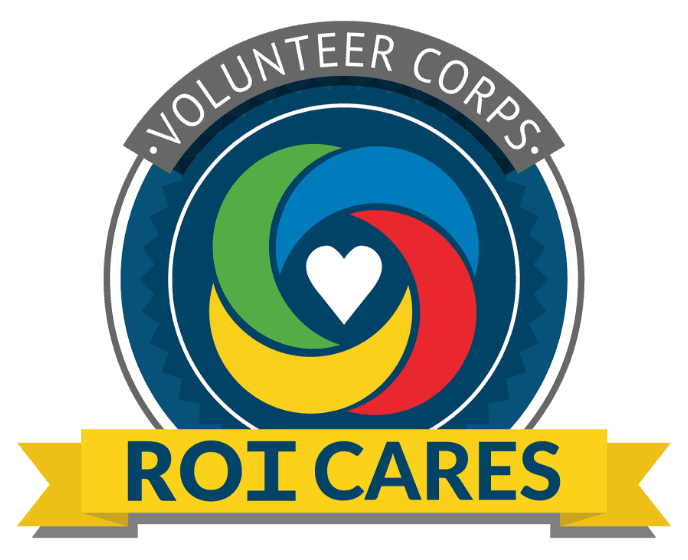 The ROI Volunteer Corps is dedicated to increasing ROI's engagement in Wake County by researching and supporting local organizations through charitable efforts.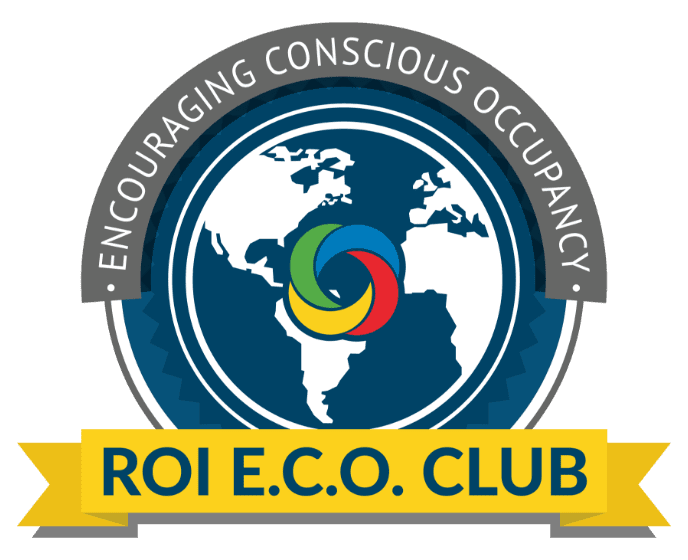 The ECO Group carries out projects like the installation of compost bins and solar panels in our office to offset our energy usage and carbon footprints.
"I have really enjoyed being a part of ECO Group and participating in company initiatives to help improve our footprint on the environment. We're empowered to research and bring ideas and projects to management, and they've been incredibly receptive and encouraging. I've learned more about environmental issues by being a part of this group and have appreciated how willing other ROI-ers are to educate themselves and participate in our efforts."
We Don't Just Say it, We Live it.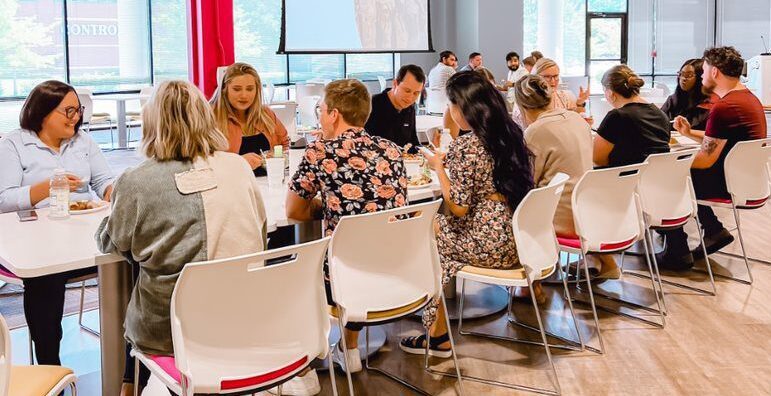 Our commitment to supporting our team and community isn't superficial. We've made an intentional effort to be the good and promote an equal and inclusive environment at ROI and in the Research Triangle through:
Diversity & Open Communication: Since its launch in early 2020, our DIB Committee has led 20+ team discussions and events focused on racial justice, equality, and inclusivity.
Charitable Contributions: Collectively contributed over $15,500 to the following organizations:


The Innocence Project
The Loveland Foundation
NAACP – North Carolina
UNICEF
Freedom United
Angel Tree

Eco-Friendly & Environmentally Conscious: Installed solar panels at the ROI office that offset 60% of our energy usage, saving more than 200,000 pounds of CO2 emissions annually – the equivalent of more than 1,700 trees per year.
 If you are interested in joining the ROI team and ready to Be The Good, Embody a Growth Mindset, Put Others First and Relentlessly Pursue Excellence, click below to access our job portal to check out our available opportunities in Raleigh, NC.