Replatforms Website With 40% Increase in Organic Traffic

Outdoor & Construction Equipment

Website Replatform & Redesign

Prevent Negative Impacts on Organic Presence

RuggedMade manufactures and sells log splitters, construction equipment, and other heavy-duty tools with a commitment to providing durable, reliable products at an affordable price. The business decided to replatform and redesign their website to provide an even better shopping experience.If your business has ever performed a website replatform, you know the process can be overwhelming. It's often more complicated than it appears and rarely goes according to initial plans. Companies often dread the slow process and are tempted to rush through it without considering SEO – resulting in dramatic organic traffic declines. Paid search ad performance can also drop if redirects aren't set up correctly. 
Multiple teams at RuggedMade had a hand in the replatform. The brand's website includes not only eight major categories of products but also educational videos and lifestyle content to display their passion for helping customers tackle the tough stuff. The RuggedMade team was already working with ROI Revolution on paid search advertising and product feed optimization, and turned to our SEO experts to ensure organic performance wouldn't decline. Our team acted as an extension of RuggedMade's team to provide timely guidance and ensure a painless transition.
Our SEO team uses a three-pronged approach of content, link, and technical optimization to provide holistic site improvements for our clients. Our content specialist reviewed all of RuggedMade's website copy, thoughtfully crafted new copy where needed, and enhanced existing copy to ensure the site's content was fully optimized. Our technical analyst shared relevant user experience (UX) best practices to implement. The team also mapped hundreds of 301 redirects to ensure link equity wouldn't be lost.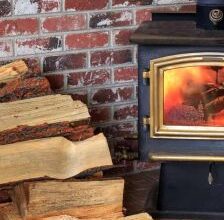 Prior to the replatform, RuggedMade's organic traffic was stagnant for six months, with a slow decline starting to show. Since the replatform, RuggedMade's website traffic has grown consistently. Best of all, the update was launched with no negative impact to keywords or traffic!

Declines in Keywords Post-Replatform


Increase in Organic Sessions
Luxury Home Goods Brand Supercharges Impressions & Revenue by Over 100% With Paid Ads​
LostGolfBalls.com Increases New Users by 34% Through Google Smart Shopping & Machine Learning​
How can we help you achieve your goals?