Ecommerce attribution is a game of details, and it is a game that too many ecommerce brands are losing wholesale. It takes a thorough understanding of which model works best for your business, and appropriately plugging all of your channels into your segmentation. Luckily, with proper data analysis and some fine-tuning, brands can breathe life into their attribution and build a truly people-based model.
Join ROI Revolution and BounceX for this webinar replay to be guided through the steps your business must take to optimize your attribution and improve your advertising profitability.
You'll uncover:
A detailed analysis of all attribution models and how they mesh with your unique circumstance.
How to leverage and analyze Facebook performance in your full-funnel approach to attribution.
How segmentation is a game-changer in fueling your multichannel optimization.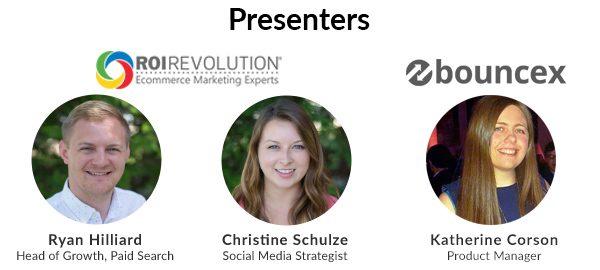 The success of your business hinges on the value of your data and the accuracy of your attribution. Get on the path to profitable growth and watch the replay today!