Let's start November's Social Media Water Cooler with a social media advertising term you should know!
Pixel: This is a snippet of code that is inserted onto your website to gather analytics and data on customers and their actions on your website. Through Facebook, you can use these pixels to retarget customers and show them ads based on their activity. Facebook provides great tutorials on how to insert pixels into your website's HTML code.
Facebook Introduces Responsive Ads & Automatic Ad Translation
Facebook is working on two new features: Multiple Text Optimization and Automatic Ad Translation.
Multiple Text Optimization, similar to Google's responsive ads, allows advertisers to create several versions of ad copy, headlines, and descriptions for single-media ads. Facebook will then present users with the combination that it determines will deliver the best results. Once the feature is fully rolled out, advertisers should be able to preview variations of the ad through the preview tool, as well as see the performance of different combinations.
Facebook is also testing a new capability that will automatically translate ads for multiple languages rather than requiring manual entry by advertisers. This feature is currently enabled for 25 language-to-language translations and is most prominently seen on news feed and stories placements. While this feature can help advertisers more efficiently reach consumers, advertisers can still provide their own translations or edit the automatic translations Facebook provides. This feature excludes ads about social issues, elections, and politics.
Go Global With WhatsApp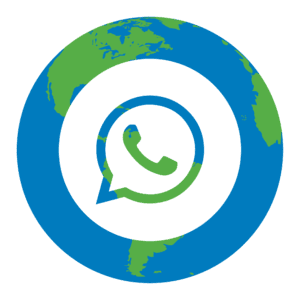 WhatsApp joined the Facebook family in 2014 as a messaging app used in over 180 countries. The WhatsApp Business API allows large businesses and brands to send messages to customers efficiently and at scale. After creating a profile, businesses can provide responsive customer care and send timely, one-way notifications.
Our SMA experts at ROI Revolution recommend that if you're looking to expand internationally, WhatsApp may be the tool for you. The messaging app offers a unique opportunity for businesses to start new conversations with users in key markets. From introducing your brand to new users to answering questions to generating leads for remarketing, WhatsApp may be just the right channel to make this global leap a little bit easier.
Pinterest's Lens Incorporates Shoppable Pins
Lens, Pinterest's AI-powered visual search tool, is rolling out a new update to make it easier to perform searches from photos and now supports Pinterest's Shoppable Pins. This type of pin pulls directly from a product feed to show up-to-date information on price and stock, then takes users directly to checkout.
Lens can now recognize over 2.5 billion objects in photos, from wedding dresses to home decor, and then suggests related themes or products. This is 1.5 billion more products than Google's similar Lens tool.
So far, the tool has been used over 600 million times across Pinterest's mobile apps and browser extensions. To further emphasize the significant of this tool, 80% of Pinterest users start with visual search when shopping compared with 58% of non-Pinners.
Snapchat Launches Dynamic Ads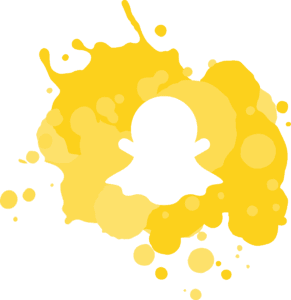 Snapchat is the latest platform to launch Dynamic Ads, ad formats that pull images, price, and stock information from a product catalog in real time and serve to users based on their interests. This move is planned to attract ad dollars from retail, ecommerce, and other direct-to-consumer brands – a group that typically turns to Instagram.
As Snapchat continues to build its presence in this space, more brands are moving their ad dollars from Instagram, where complaints of oversaturation and higher costs are increasing. Some brands have purchased ad space on Snapchat for an eighth of the cost on Instagram.
Thanks for joining us for the November 2019 edition of the Social Media Water Cooler!
Click here for past editions of the Social Media Water Cooler.