Welcome to October's marketing news recap! Last time, we talked about Amazon's personalized online storefronts, augmented reality, ecommerce advertising on TikTok, and more.
This month's recap is all treats and no tricks to ensure you're in-the-know with the latest marketing happenings. We'll talk about how startups play a role on Amazon, the imminent beginning of the holiday shopping season, full-funnel brand attribution marketing, and more. Let's get started!
Marketing News Highlights
The Retail-Pocalypse Continues
Brick-and-mortar is most certainly not dead, but it's going to continue to struggle for the next two years or so, according to RetailDive. Storefront retailers need to foster a strong online presence to stay afloat and not contribute to the 30% of current retail space expected to close in the next 18-24 months.
This strategy lends itself to the growing trend of hybrid marketplaces, where brands combine ecommerce and brick-and-mortar to achieve the highest growth potential. Hybrid marketplaces allow brands to reach more customers and have much larger profitability potential than traditional in-store or ecommerce retail alone.
Hybrid marketplaces were one of the top trends highlighted at an IRCE 2019 session that we attended covering the latest exclusive Internet Retailer research on online marketplaces, making it even more clear that brands should start aligning their strategies appropriately.
Startups Helping Retailers on Amazon
Many startups are beginning to recognize the role they can play to help retailers advertise on Amazon. But can such small companies possibly make a difference on the ecommerce behemoth that is Amazon?
The answer is yes, because 3P selling on Amazon still requires a lot of manual work, like building campaigns, managing bids, and setting up product listings. Startups are popping up with solutions to help sellers automate such optimizations. Other startups are finding ways to collect data from channels besides Amazon, which has traditionally not shared a lot of data with advertisers, to help sellers make informed decisions.
As Amazon continues to surpass Google as the place where consumers start their product searches, we can expect more and more startups to be finding ways to help make things easier on 3P sellers.
ROI Revolution Earns Facebook Marketing Partner Distinction
We are excited to announce as part of our October 2019 marketing news that we are now one of approximately 200 agencies worldwide to earn the distinction of Facebook Marketing Partner. The Facebook Marketing Partner badge is awarded to companies who meet the highest standards of performance and service.
We now have advanced access to new Facebook programs, tools, and exclusive resources to keep your brand on the leading edge of the competitive social landscape. For more information, visit our FMP profile page in the Facebook Partner Directory.
Of Interest
Can Brands Advertise on TikTok?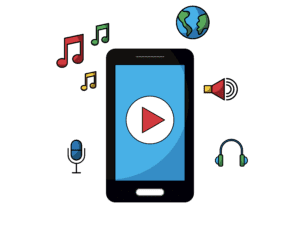 Forward-thinking brands are recognizing the immense potential that TikTok holds as a vehicle to reach the next generation of consumers, who by next year will command 40% of all consumer shopping. The app presents a newfound opportunity for brands to reach a generation who previously had no impressively significant platform to be reached on that largely consisted only of them. From Guess to Hollister and Chipotle to Grubhub, many brands have already begun advertising on TikTok.
One way TikTok supports ads is through standard in-feed video ads via its beta managed service platform (fully self-serve ads are not yet available). There are also brand takeover ads that show your ad as soon as the user opens the app, as well as hashtag challenges that encourage users to perform a challenge and post a video completing it with a certain branded hashtag (hello, user-generated content!).
TikTok currently offers insights based on age, gender, and state-level location, with more detailed data to come in the future.
Insights on Audio for Brands
As members of today's exceedingly digital world, consumers and marketers alike are constantly inundated with visual media. We can all relate to the onslaught of advertisements we see from email, social, popups, banner ads, and more. Audio-based marketing has returned to help ease some of that visual clutter.
According to Rishad Tobaccowala, Chief Growth Officer at Publicis Groupe:
"We have reached peak screen, spending four hours a day looking at phones and 11 hours at screens. Now, after colonizing our eyes, tech is going for our ears."
Harking back to the old days when brands invested huge amounts of their advertising budget in radio, brands should again create an audio strategy that is in alignment with their entire marketing strategy whenever applicable.
Audio marketing strategies could involve advertisements on podcasts, music streaming platforms, and satellite radio. Podcasts stand out as a great opportunity for many brands. More than 50% of all US consumers have listened to a podcast, and nearly a quarter listen on a weekly basis. The increase in opportunities to advertise solely with audio introduces a new chance to foster brand voice and bring full-funnel, multi-channel marketing strategies full-circle.
The Start of the Holiday Season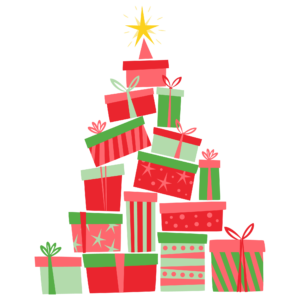 Although it isn't technically part of October 2019 marketing news, November 1st is the unofficial start of the holiday season. With that right around the corner, many brands have already started their holiday advertising initiatives. And who can blame them when starting November 1st, through final product shipping dates in mid-December, digital sales will top $1B every single day?
What one in three consumers don't realize this year is that the holiday calendar is shorter because Thanksgiving occurs later than usual. This means shoppers have six fewer shopping days between Thanksgiving and Christmas.
While this may sound like bad news for retailers, let's take and see why it doesn't have to be. Incorporating language into your ad copy to reflect this time crunch can be a great way to get shoppers on their feet (or phones) ASAP to make sure they get all of their shopping done in time. And since consumers who start their shopping earlier spend more money, it's to brands' benefit to use time-sensitive language.
Once consumers recognize that there's less time for shopping this year (since they're conditioned to not anticipate the deepest discounts until after Thanksgiving), expect consumers to start searching for deals, researching products, and making their first purchases sooner. They'll also flock to retailers offering expedited shipping, such as Best Buy, who just launched free next-day shipping for the holidays.
Fresh Content
How to Thrive in Cyber 5
The five-day period encompassing Thanksgiving to Cyber Monday – also known as Cyber 5 – is a crucial time for profitable brand growth. This colossal shopping holiday brought $24.2B in sales & comprised 19.2% of total holiday revenue in 2018, presenting a tremendous opportunity for brands to finish out the year with strong profits.
This report, produced with exclusive industry insights provided by Google, will prepare your brand to thrive in Cyber 5 and achieve your 2019 holiday goals. You'll learn how to:
Increase conversions by crafting a frictionless buying experience with personalization & consistent messaging.

Build brand awareness with a multi-channel, multi-device, & multi-platform strategy.

Enhance your predictive decision-making by tapping into AI, automation, & machine learning.
Download your report today to dominate this Thanksgiving weekend!
Brand Attribution Marketing: Upper-Funnel Branding for Ecommerce Marketers
Upper-funnel attribution is messy. In a misguided attempt to fix this, brands often simply slice the buyer journey in half. The brand team gets the top; the ecommerce team gets the bottom. This is far from ideal. Overall marketing performance suffers when each half of the funnel is optimized in isolation. The buyer's journey isn't divided, so why should yours be?
This report introduces brand attribution marketing, a new model unifying brand + ecommerce marketing under a single mission: cultivating a rich relationship with your market to produce a rich long-term harvest of revenue. Some of what's covered includes:
New attribution insights brands can leverage to boost performance & unify the marketing funnel.

Overcoming the common ecommerce marketing weakness which cripples long-term growth potential.

The essential marketing optimization shift to drive more customers and brand advocates.
Download your report now for access to these strategic insights!
YouTube Advertising: Success on the World's Second Largest Search Engine
Video advertising is soaring, with YouTube leading the charge, generating over $3.4B in ad revenue in 2018! With higher audience reach and engagement than any other platform, if your brand isn't already advertising on YouTube, now's the time to get started and outplay your competition.
YouTube advertising presents brands with the perfect chance to drive profits and awareness. Are you positioned to profit from this golden opportunity? In this exclusive report, you'll discover:
Game-changing strategies to enhance your brand's authority and trustworthiness.

How to dominate competitors by leveraging comprehensive industry data and the latest trends and insights.

How a mobile-first mindset maximizes your scalable brand growth opportunities.
Download your report today to uncover ways your brand can capitalize on highly attentive audiences with YouTube!
October 2019 Marketing News: Wrapping Up
That's all for the October 2019 marketing news recap! We covered advertising to Gen Z on TikTok, preparing for the imminent holiday season, how startups play a major role on Amazon, and more. Tune in next month for some more insights!
Until then, you can check out the other blog posts we've published around October 2019 marketing news below: