Let's start October's Social Media Water Cooler with a social media advertising term you should know!
Advanced matching: This feature of Facebook Pixel allows you to send hashed customer identifiers along with Pixel events to the Facebook algorithm. This setting helps attribute more conversions to Facebook advertising and reach more people by better matching website activity to people, all while protecting user privacy. Advanced matching also helps decrease the cost per conversion by more efficiently identifying and delivering ads to your target audience.
ROI Revolution Earns Facebook Marketing Partner Badge
Speaking of Facebook: We are excited to announce that we are now one of approximately 200 agencies worldwide to earn the distinction of Facebook Marketing Partner. The Facebook Marketing Partner badge is awarded to companies who meet the highest standards of performance and service.
We now have advanced access to new Facebook programs, tools, and exclusive resources that can help keep your brand on the leading edge of the competitive social landscape. For more information, visit our FMP profile page in the Facebook Partner Directory.
Facebook Launches Off-Facebook Activity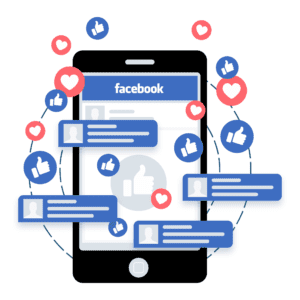 Our last piece of news for Facebook is the global rollout of Off-Facebook Activity. This feature allows users to see and control the data that other apps and websites share with Facebook.
Users can now access a summary of their website and app activity collected by Facebook Business Tools (e.g. Pixel, SDK), disconnect the information from your Facebook account, and disconnect future off-Facebook activity. Facebook users can make these changes for all off-Facebook activity or specify particular apps and websites.
The full impact of this rollout is not yet known, but Facebook has been transparent about the fact that Off-Facebook Activity will likely impact advertising targeting. In the coming months, advertisers should monitor their campaign results and prepare to make changes to their targeting methods.
The ROI Revolution SMA team is actively monitoring the effects of this development and developing actionable best practices tailored to our agency and the clients we serve. Please contact us if you have any questions about this change or how it will affect your Facebook Advertising efforts.
New Instagram Tool Promotes Product Launches
Instagram recently announced that it is testing product drop reminders for several exclusive brands like Adidas, H&M, and Warby Parker. This feature allows brands to send timely notifications within Instagram to interested users about new product launches, elevating the immediate impact of upcoming releases.
The product launch sticker in Instagram Stories and product launch tag in feeds lets users set reminders for launches, preview product details, and complete purchases right on the app.
While this update is still in beta, it adds to Instagram checkout to create a more robust in-app shopping experience to come for Instagram users.
Snapchat Rolls Out Three-Minute Ad Format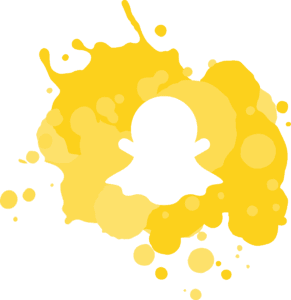 In an effort to maximize audience attention, Snapchat is allowing ads to run up to three minutes in length in select formats – a substantial increase from the original ten-second limit. While these ads will be skippable, they provide an opportunity for brands to provide content that engages users and encourages them to extend their viewing.
This puts more pressure on brands to create attention-grabbing or value-providing content to separate themselves from other ads and competitors.
Snapchat is also adding in a new, interactive option for its unskippable six-second video ads, with a "swipe up" option to better drive viewer response. This will help advertisers better measure ad performance and return on ad spend.
Thanks for joining us for the October 2019 edition of the Social Media Water Cooler!
Click here for past editions of the Social Media Water Cooler.